Vitality!
Improved Prostate and Urinary Tract Health? Perfect!
What it does
Improved Prostate and Urinary Tract Health

Helps Support a Healthy Prostate
How it works
Comprehensive Prostate Health: Key natural ingredients such as Saw Palmetto, Phyosterols, Lycopoene, Pumpkin Seed, Stinging Nettle, Turmeric Curcuminoids, Selenium and Vitamin D3. These ingredients may help increase urinary health and alleviate bathroom trip issues.

Promote Healthy Prostate Size: Saw palmetto is rich in compounds that support a normal prostate size. Combined with Phyosterols and lycopene, Health Logics Vitality! is there to support prostate and urinary tract health for men.
How to take
Take two (2) capsules a day with food or as directed by your healthcare provider.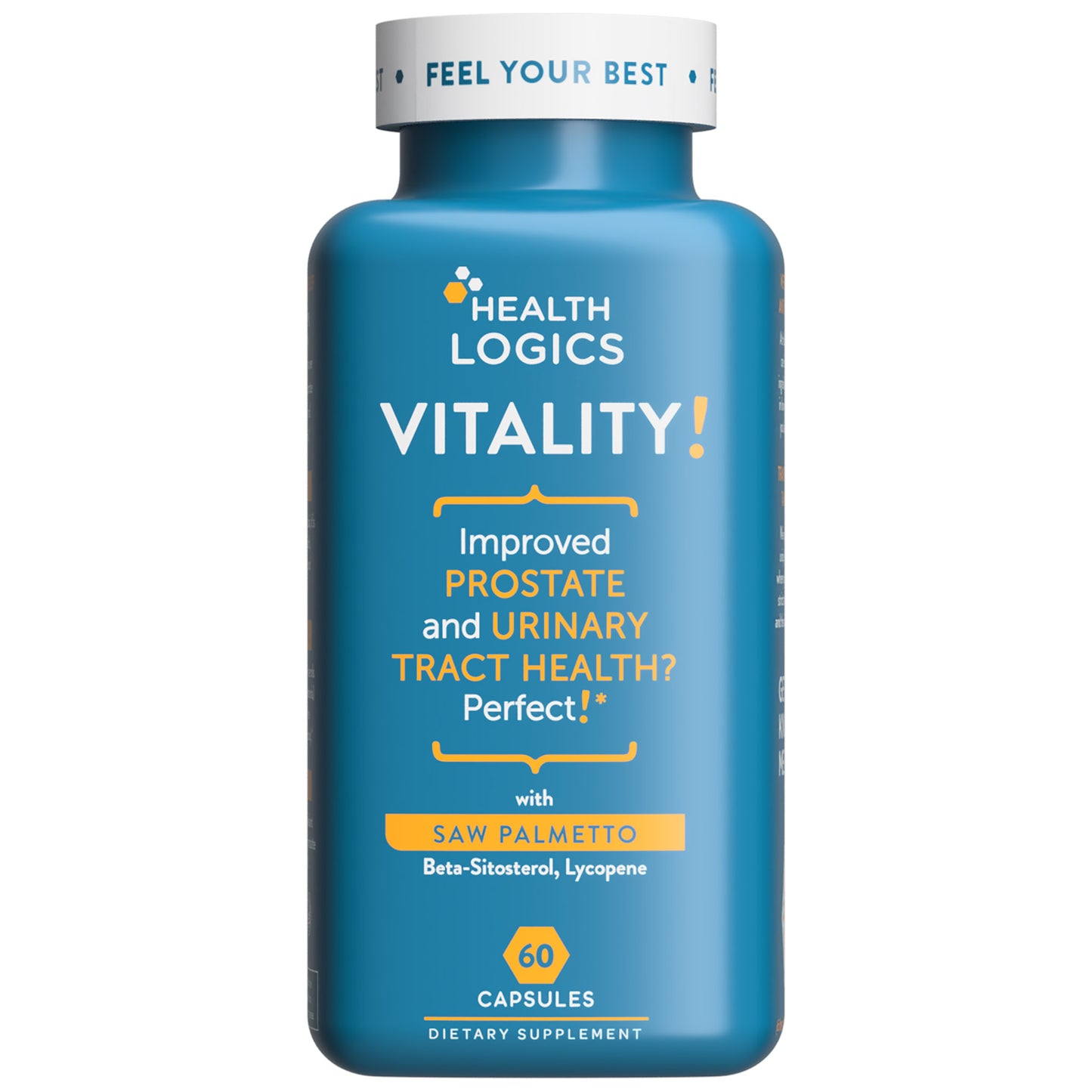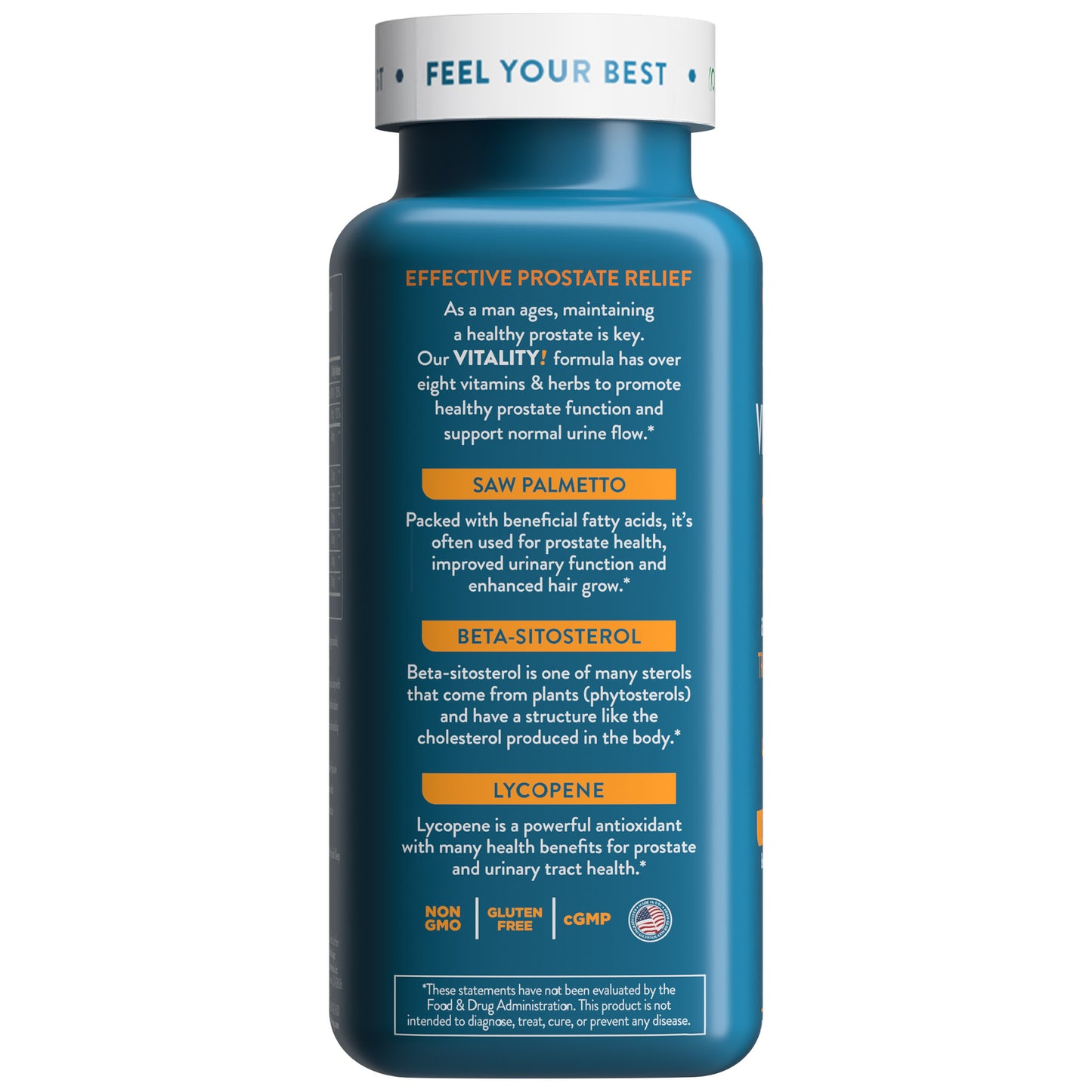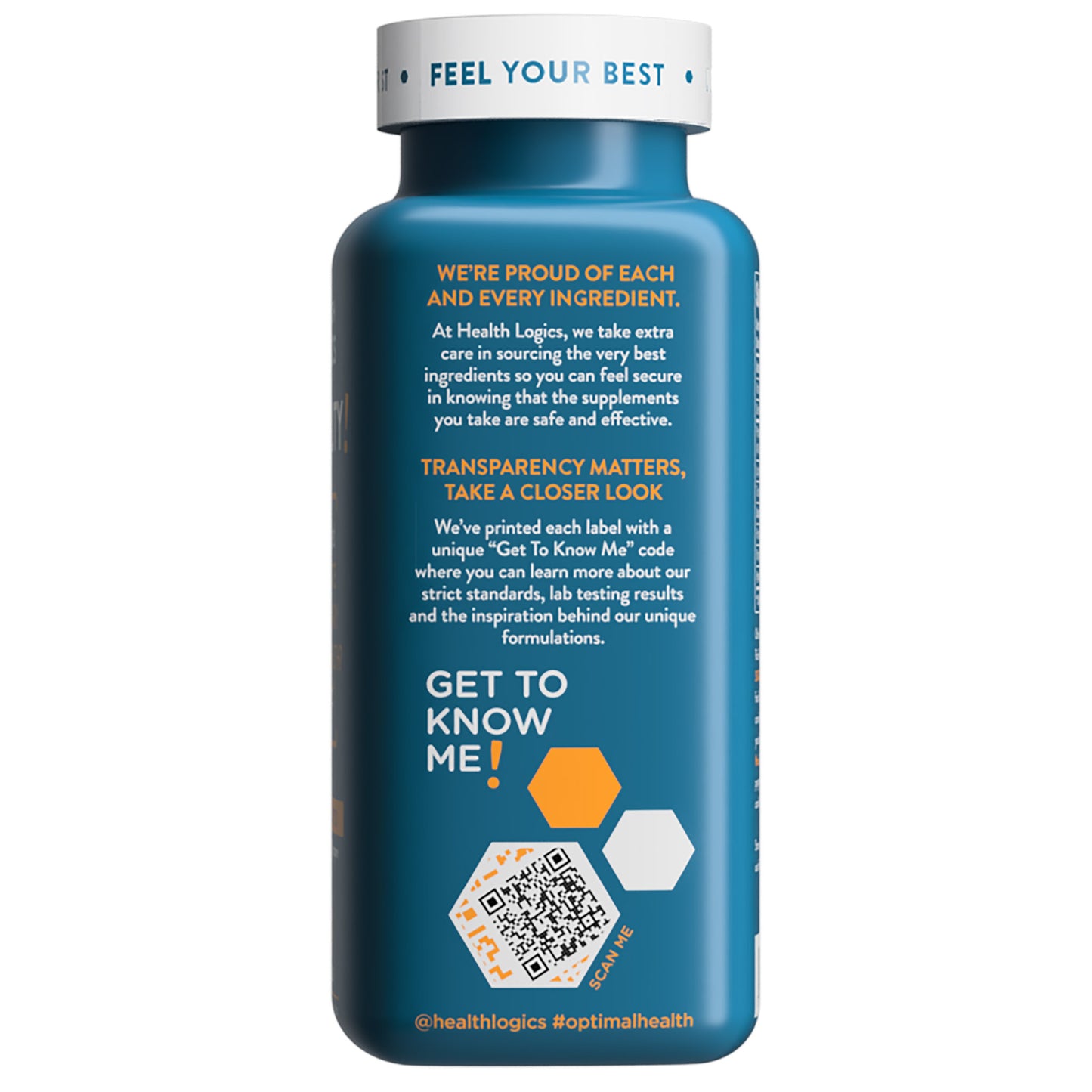 Great combination
My husband has been taking pure beta sisterol and he claims it's helping him. There is a good high dose of plant phytosterols (400 mg), but it also has a combination of other herbs and vitamins that help the BPH, although you need to take 2 capsules. They are also Non-GMO, grass-fed, pasture-raised, hormone-free and cruelty-free sources. Contains ZERO gluten, wheat, yeast, artificial ingredients or preservatives.
Prostate Health Supplement with Premium Herbal Ingredients!*
Vitality! is formulated with high quality, effective ingredients to help maintain a healthy prostate. Phytosterols are combined with Saw Palmetto, Lycopene, Pumpkin Seed, Stinging Nettle Root, Curcuminoids from Turmeric, Selenium, and Vitamin D3 to ensure Vitality! is packed with optimum prostate health and urinary tract supporting materials.*

Fast Shipping
Delivered within 2-3 business days. Free shipping on orders over $50.

Easy Returns
If you're not satisfied, you can return the product anytime within 30 days.

Questions?
Email us at info@health-logics.com and we'll be happy to help you.