Youthful!
Did you say skin, hair, nail and joint support? Sign me up!*
What it does
Promotes skin, hair, nail and joint health*

How it works
Collagen I and III Peptides: Promote skin, hair, nail and joint health*

Hyaluronic Acid: Helps the skin maintain moisture and keeps tissue and joints lubricated*
Vitamin C: An antioxidant that can help boost your body's natural production of collagen*
How to take
Take six (6) tablets daily, may split three tablets in the morning and evening or as directed by your healthcare provider.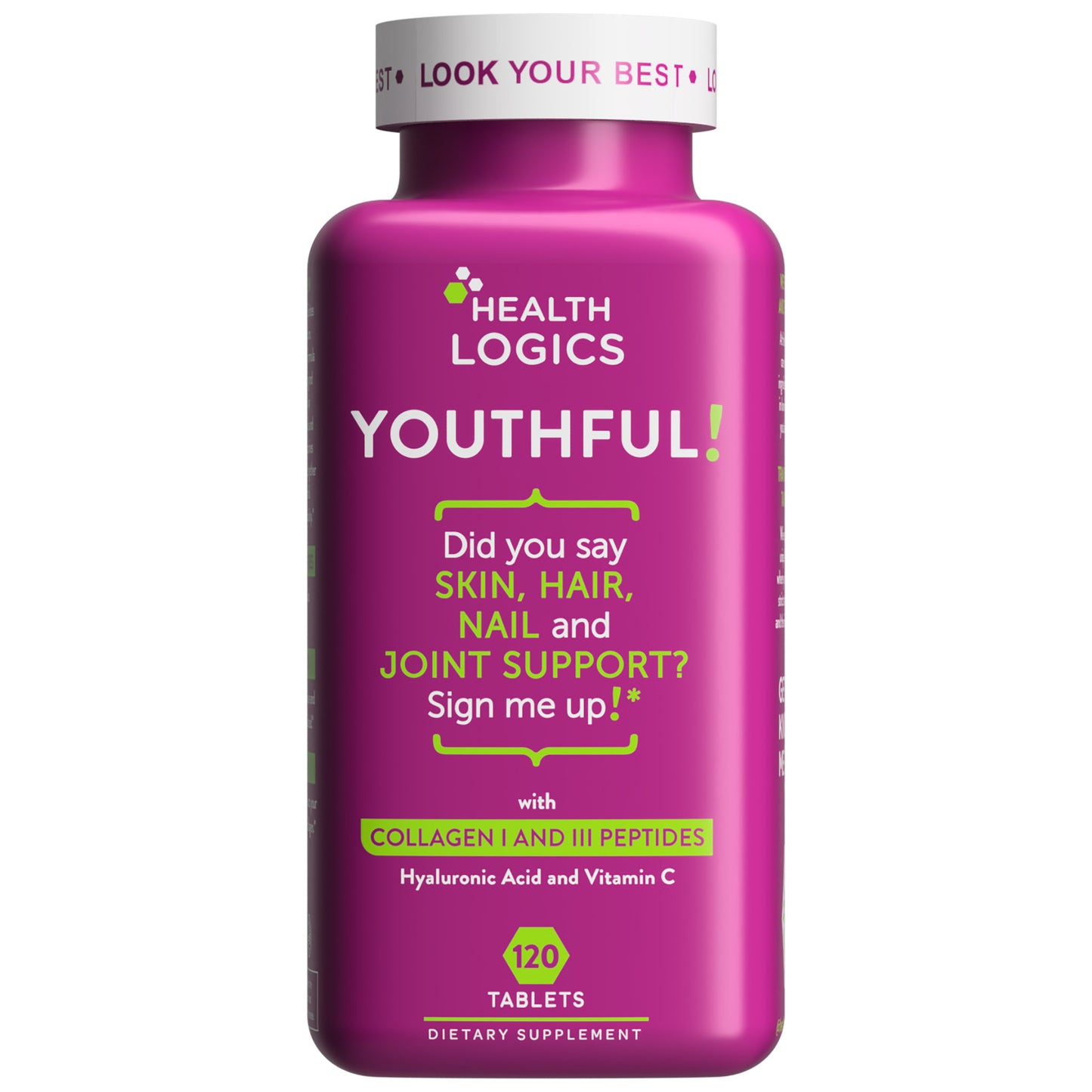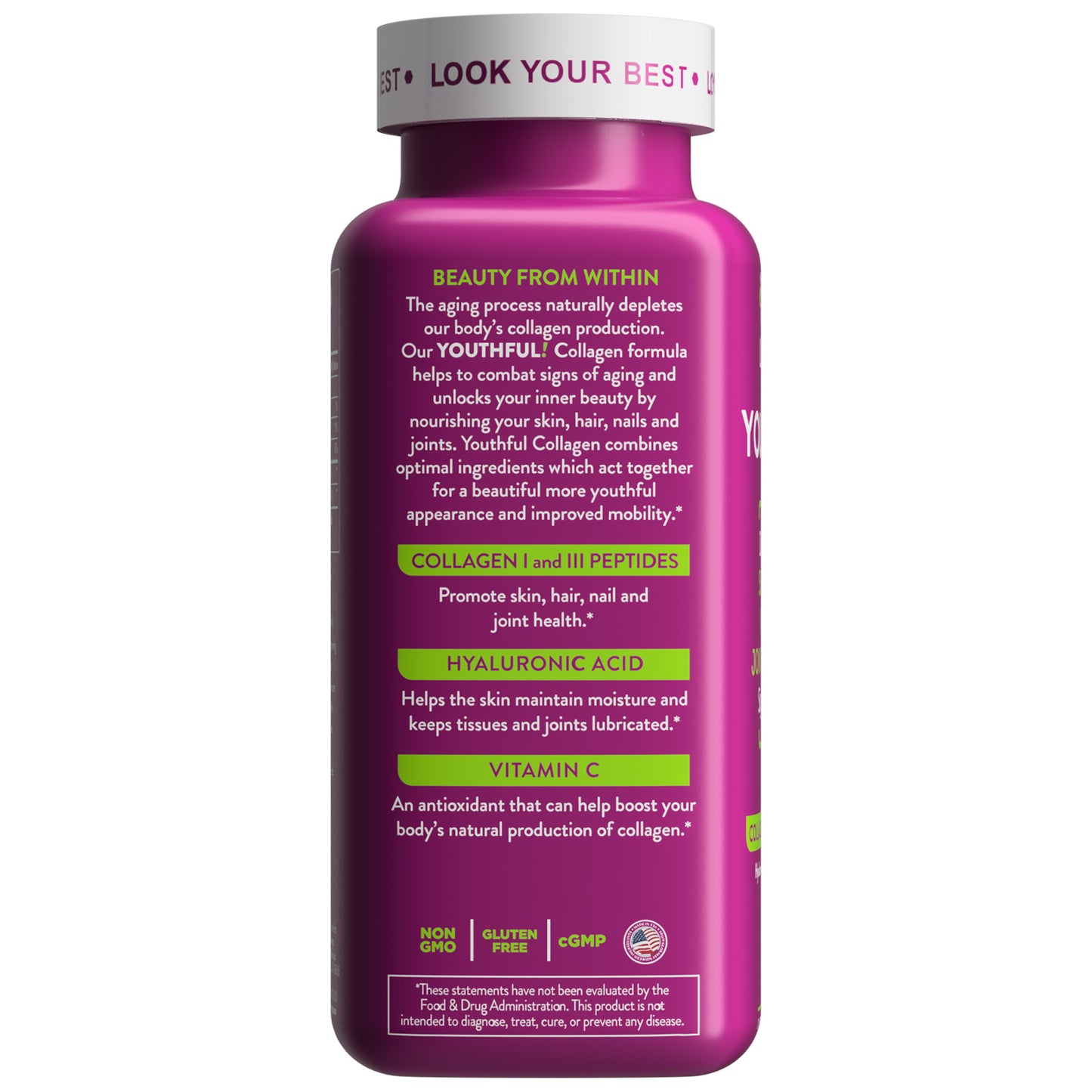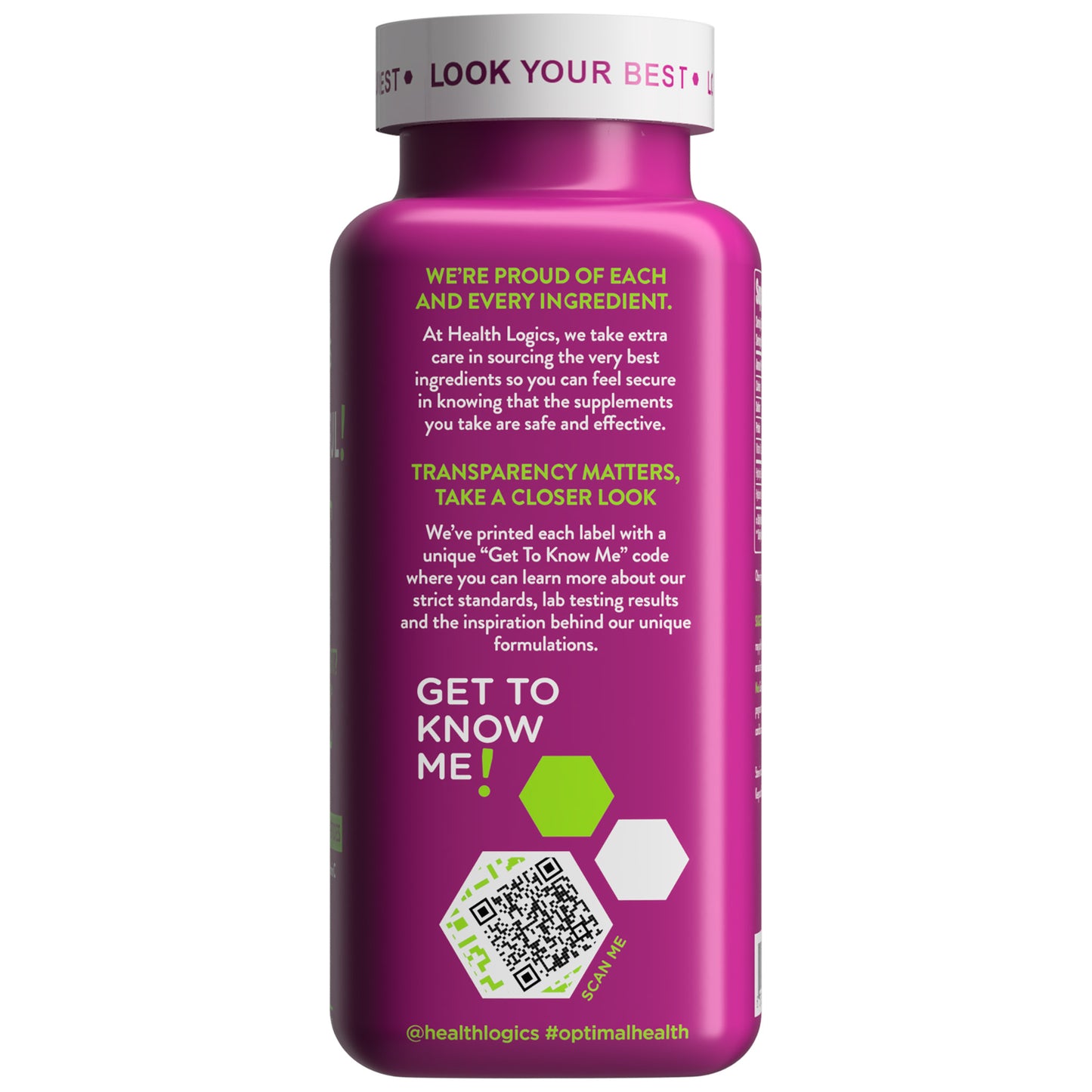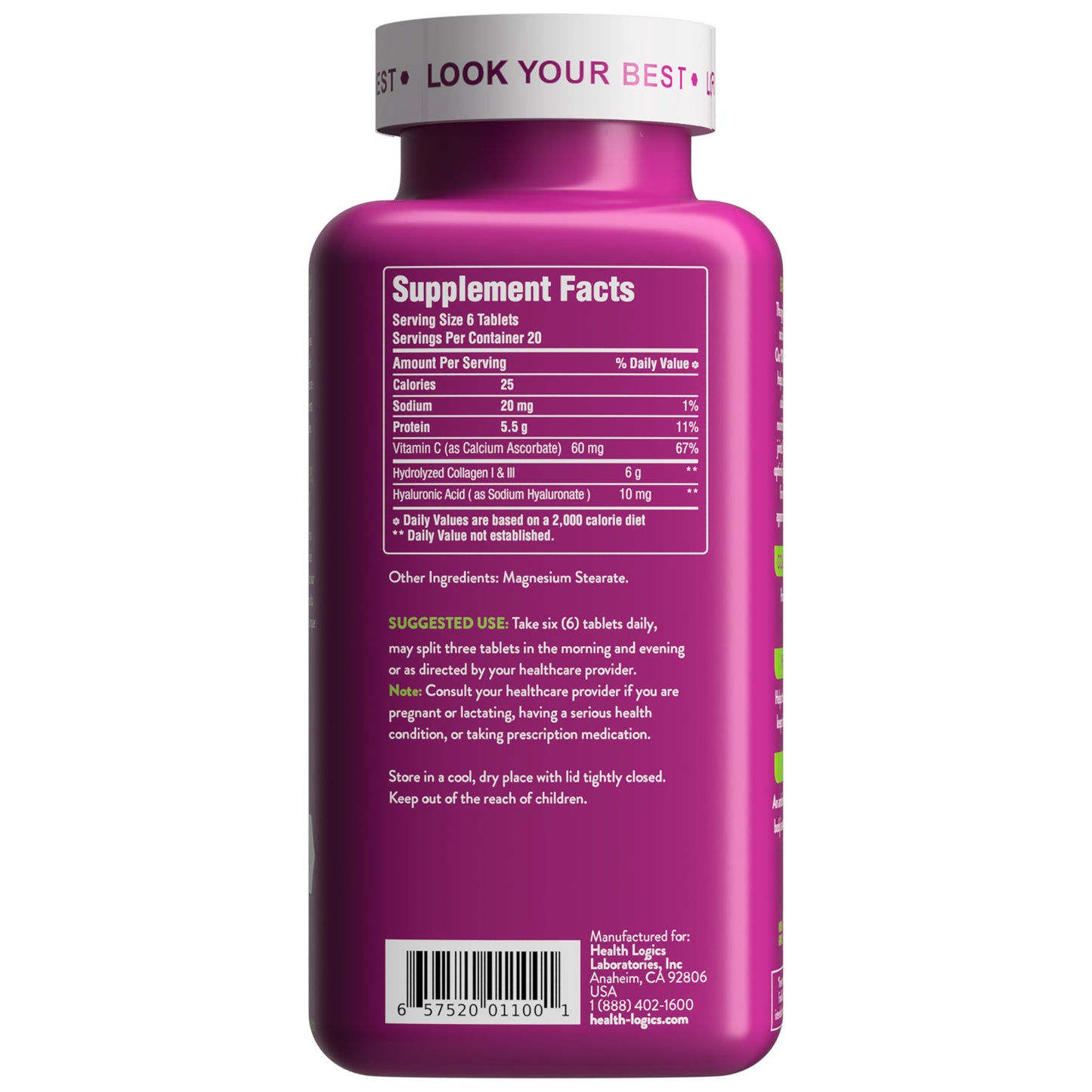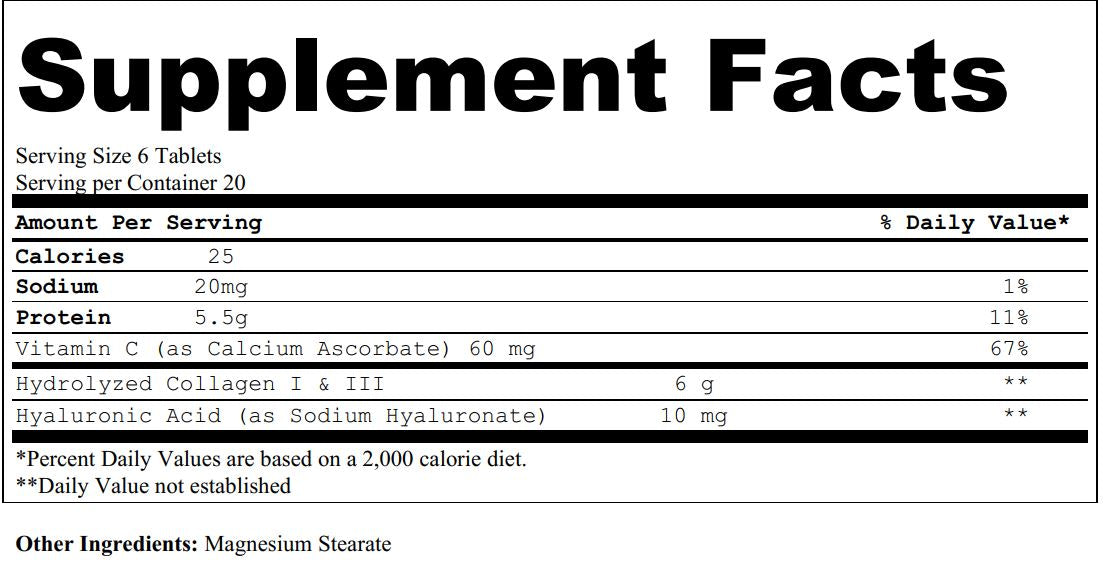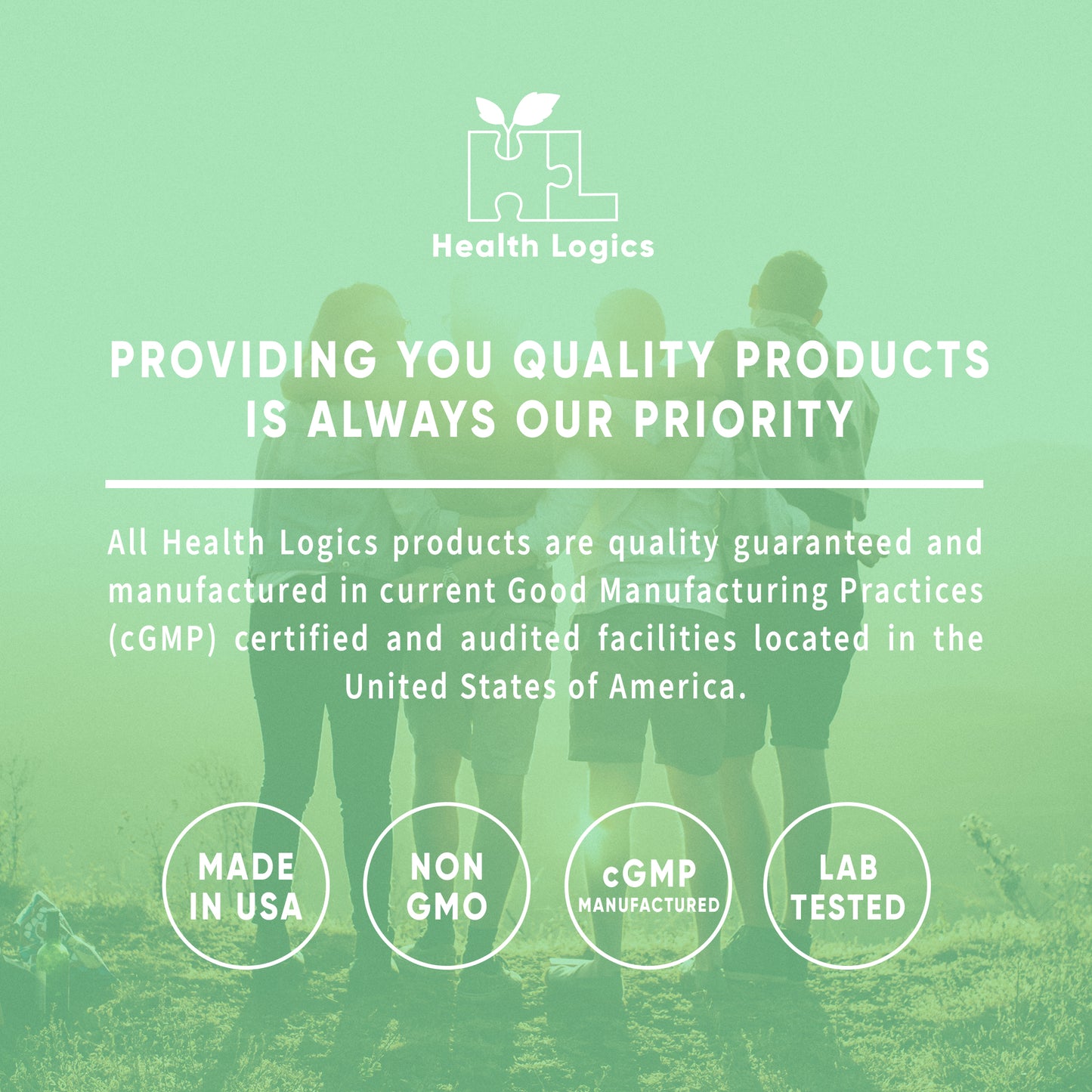 Great for hair growth
I really struggle with hair loss and these have helped tremendously! Since I've been taking these my hair and nails haven't been breaking much and I have long nails for the first time. I usually can't get them to grow without breaking one of them and then I have to trim them all. I always lose so much hair when I wash my hair or if I simply comb it, but after taking these, for the first time, the amount of hair in my comb is not huge. Which is so life-changing.
The tablets are small. Great alternative when I forgot to drink my powder
These collagen tablets are practical and great alternative that I always put in into bag and just swallowed it instead of mixed the powder, because sometimes its so easy to forget to drink collagen powder.
Beauty From Within
The aging process naturally depletes our body's collagen production. Our YOUTHFUL! Collagen formula helps to combat signs of aging and unlocks your inner beauty by nourishing your skin, hair, nails and joints. Youthful Collagen combines optimal ingredients which act together for a beautiful more youthful appearance and improved mobility.*

Fast Shipping
Delivered within 2-3 business days. Free shipping on orders over $50.

Easy Returns
If you're not satisfied, you can return the product anytime within 30 days.

Questions?
Email us at info@health-logics.com and we'll be happy to help you.