Organic Pumpkin Seed Oil!
An organic oil that supports prostate and urinary tract health? Yes please!*
What it does
Supports prostate health*
Supports urinary tract health*
How it works
Naturally Occurring Phytosterols
Natural Source of Fatty Acids

Made from natural seeds of pumpkin; extracted fresh by the traditional mechanical "cold-pressed" method, without the use of chemical solvents. Organic Pumpkin Seed Oil is a rich source of Omega 6 and 9, fatty acids that promote overall health.*
How to take
Take one (1) tablespoon 1-2 times a day, preferably with meals or as directed by your healthcare provider.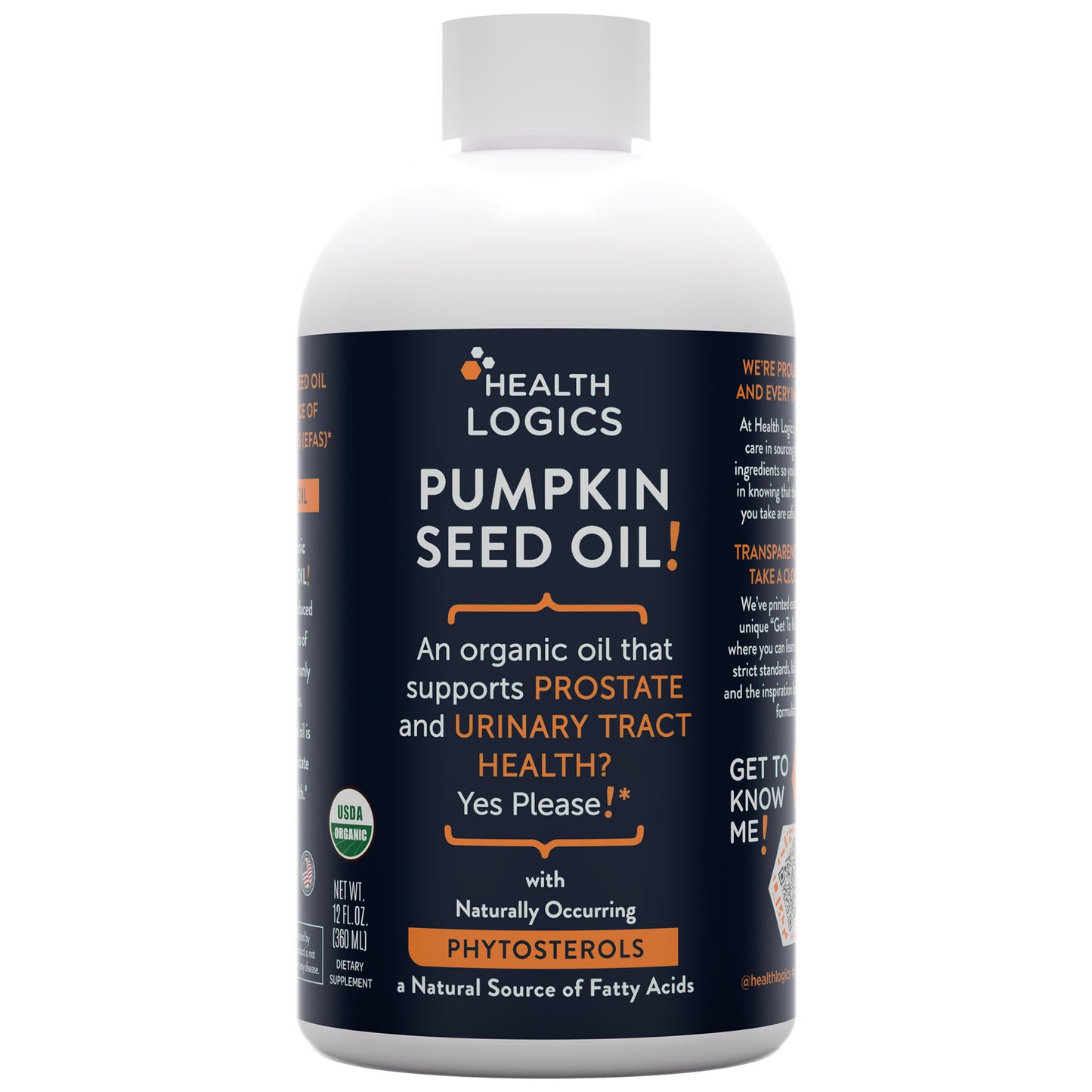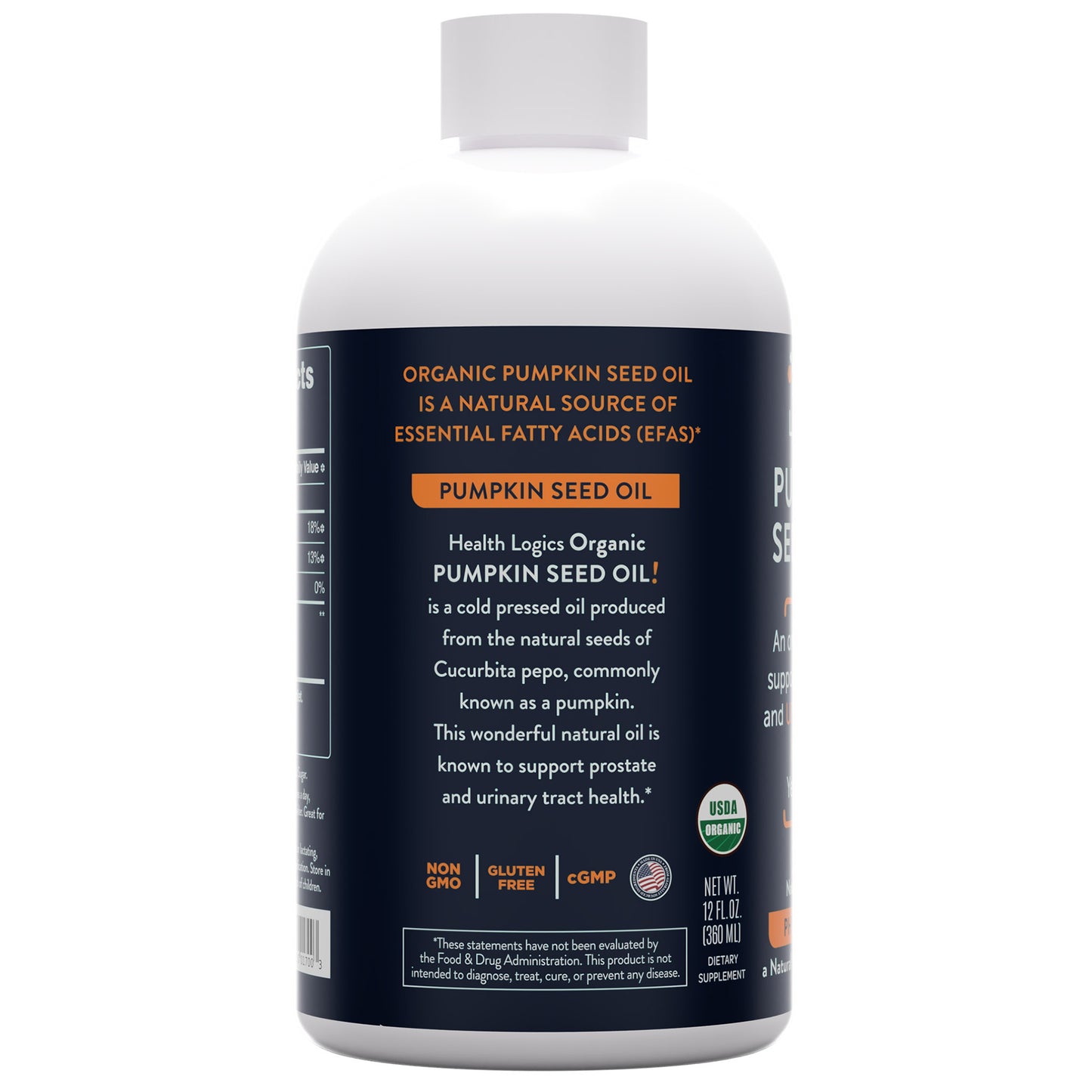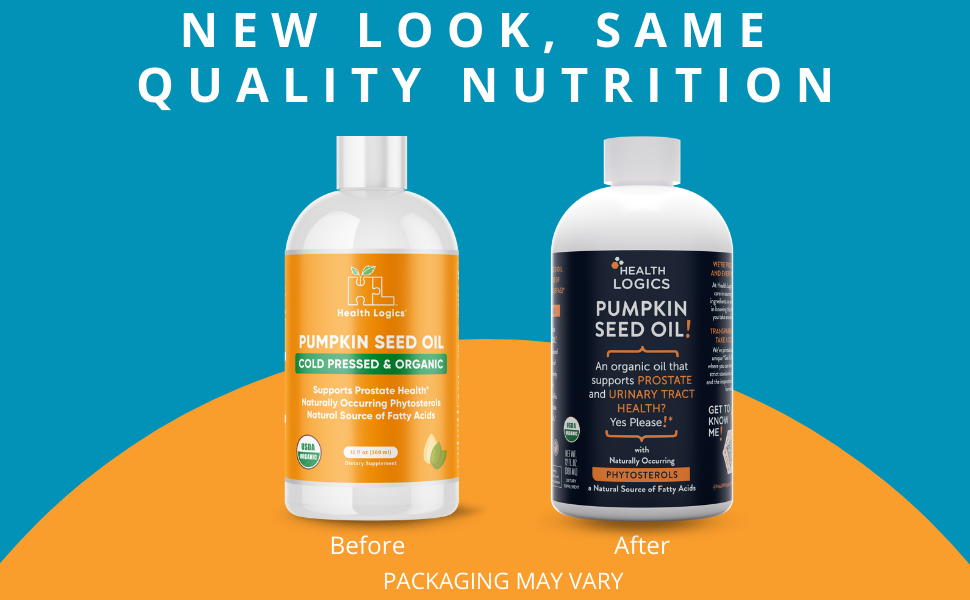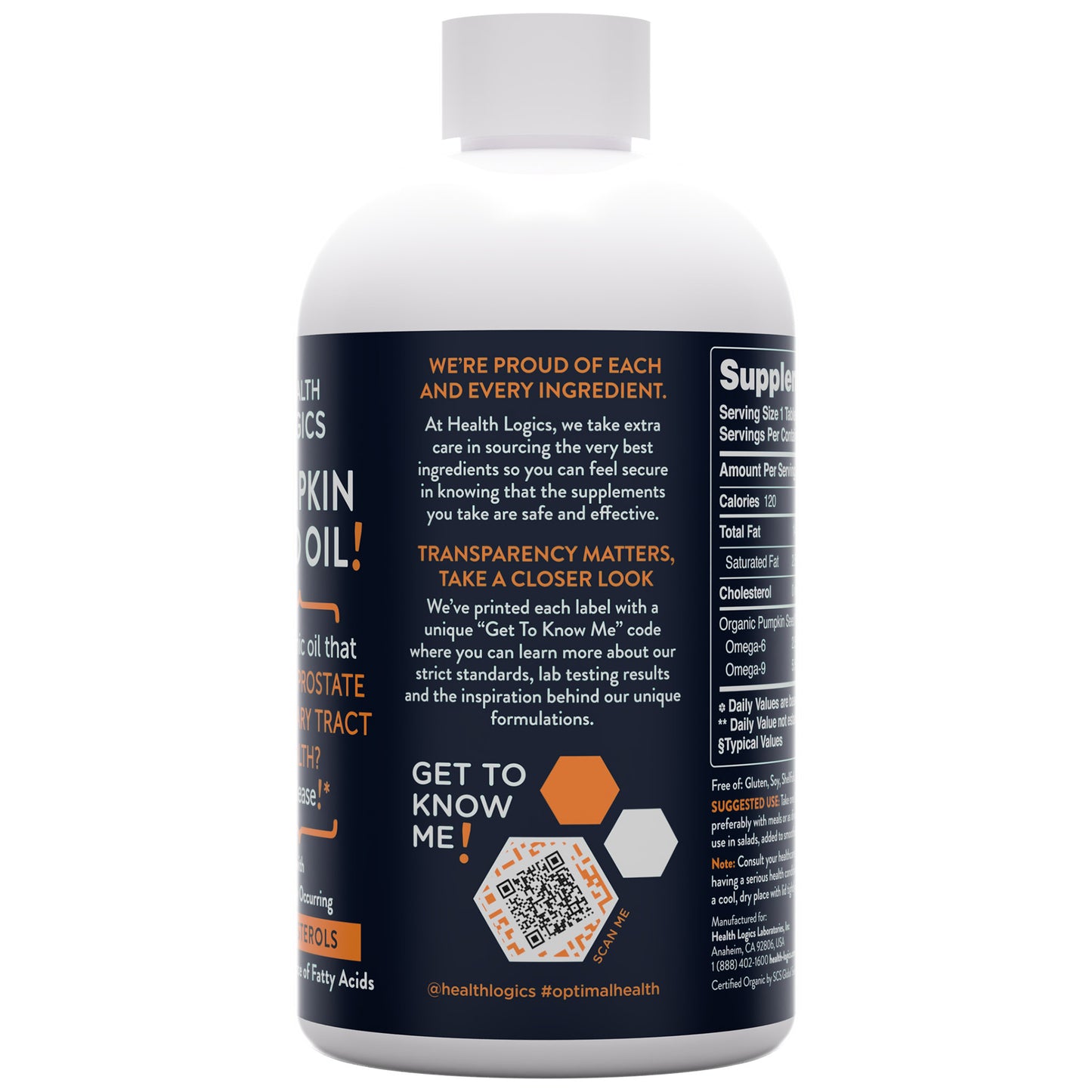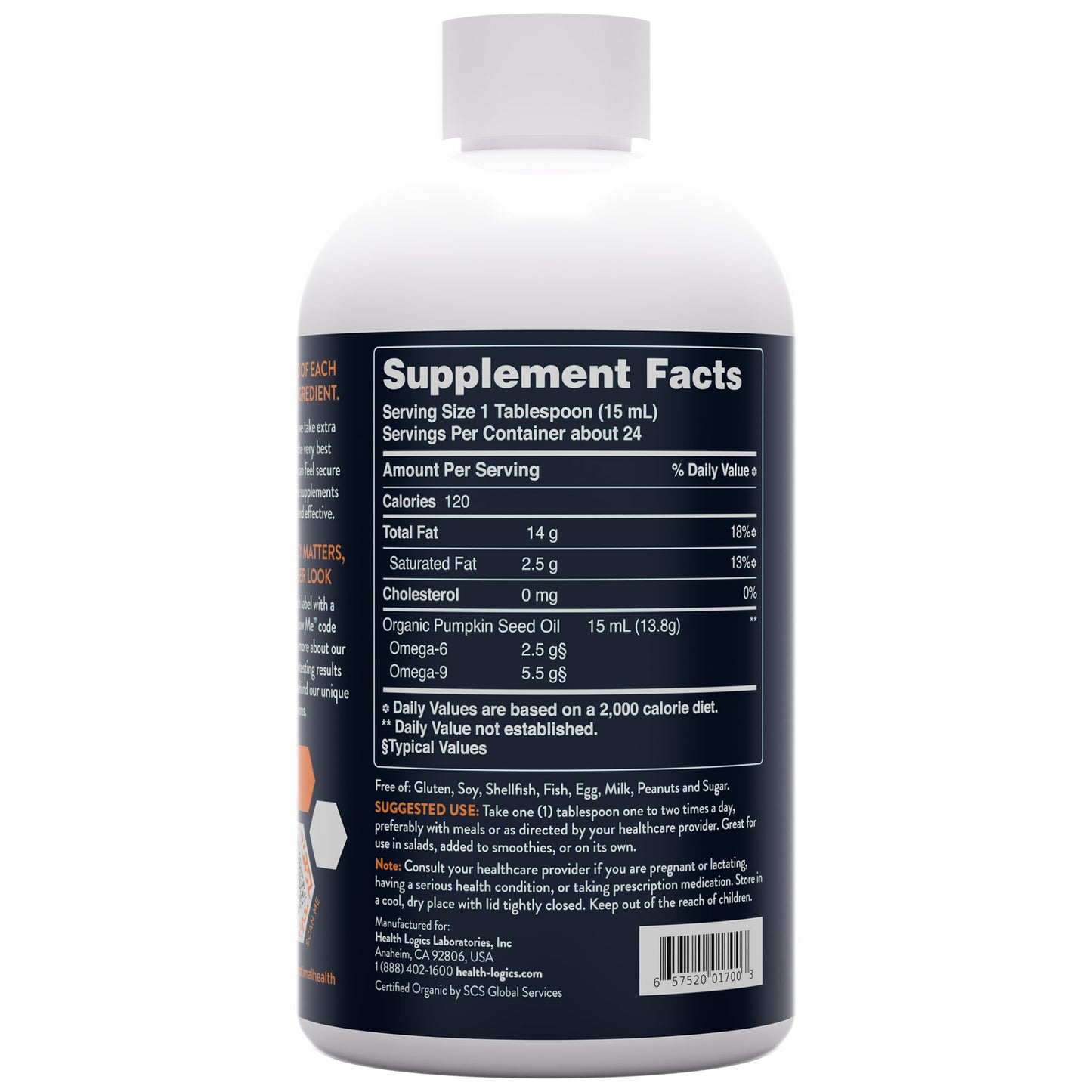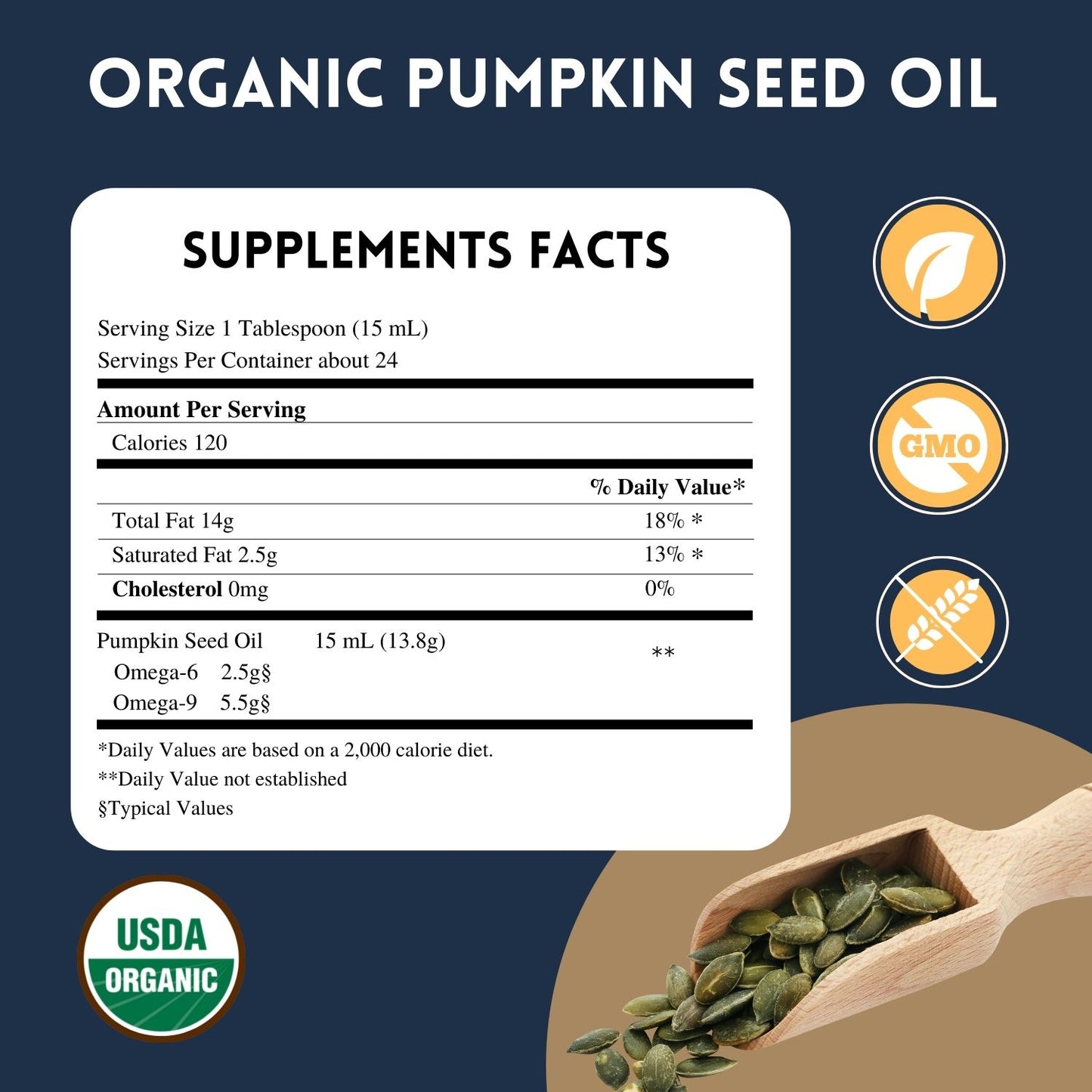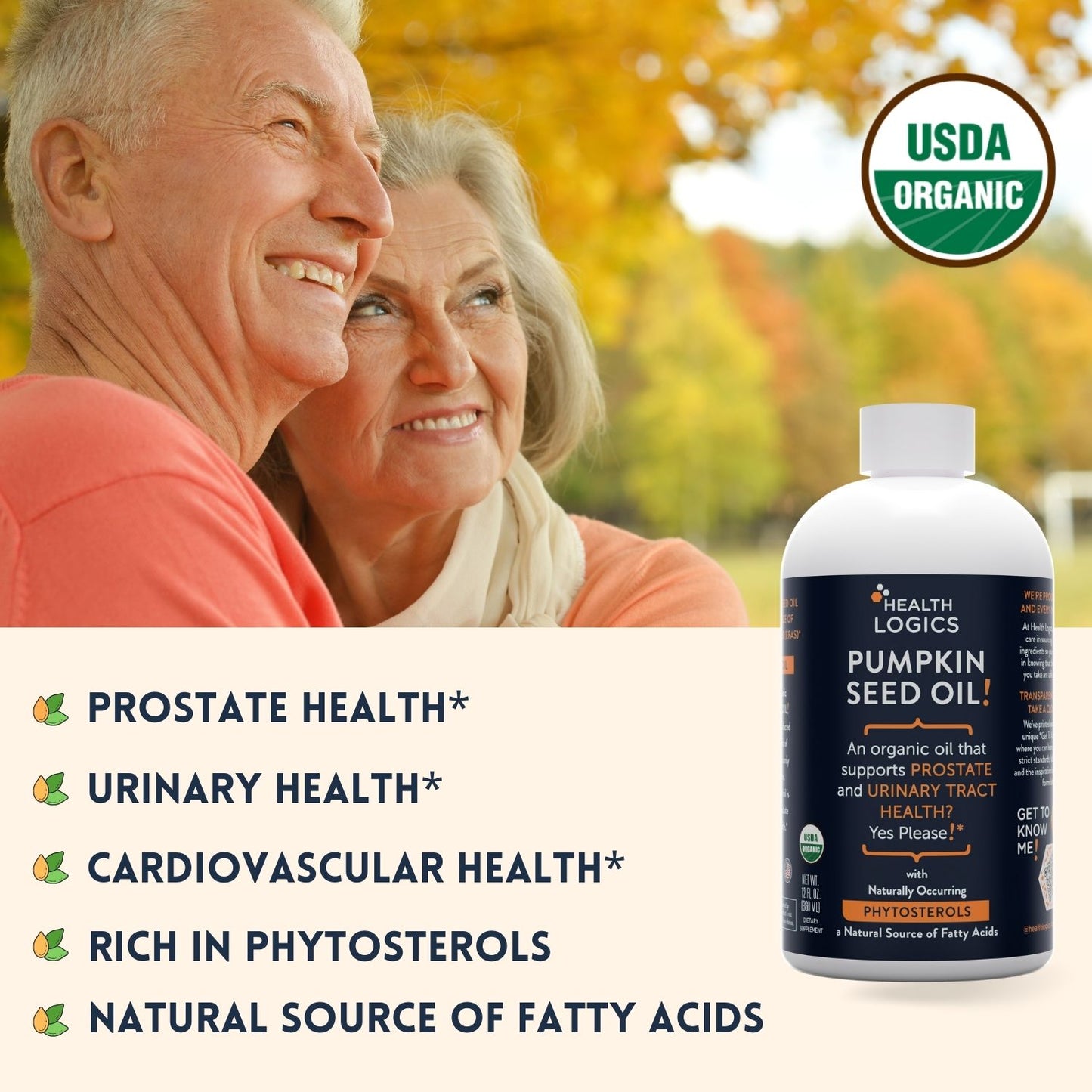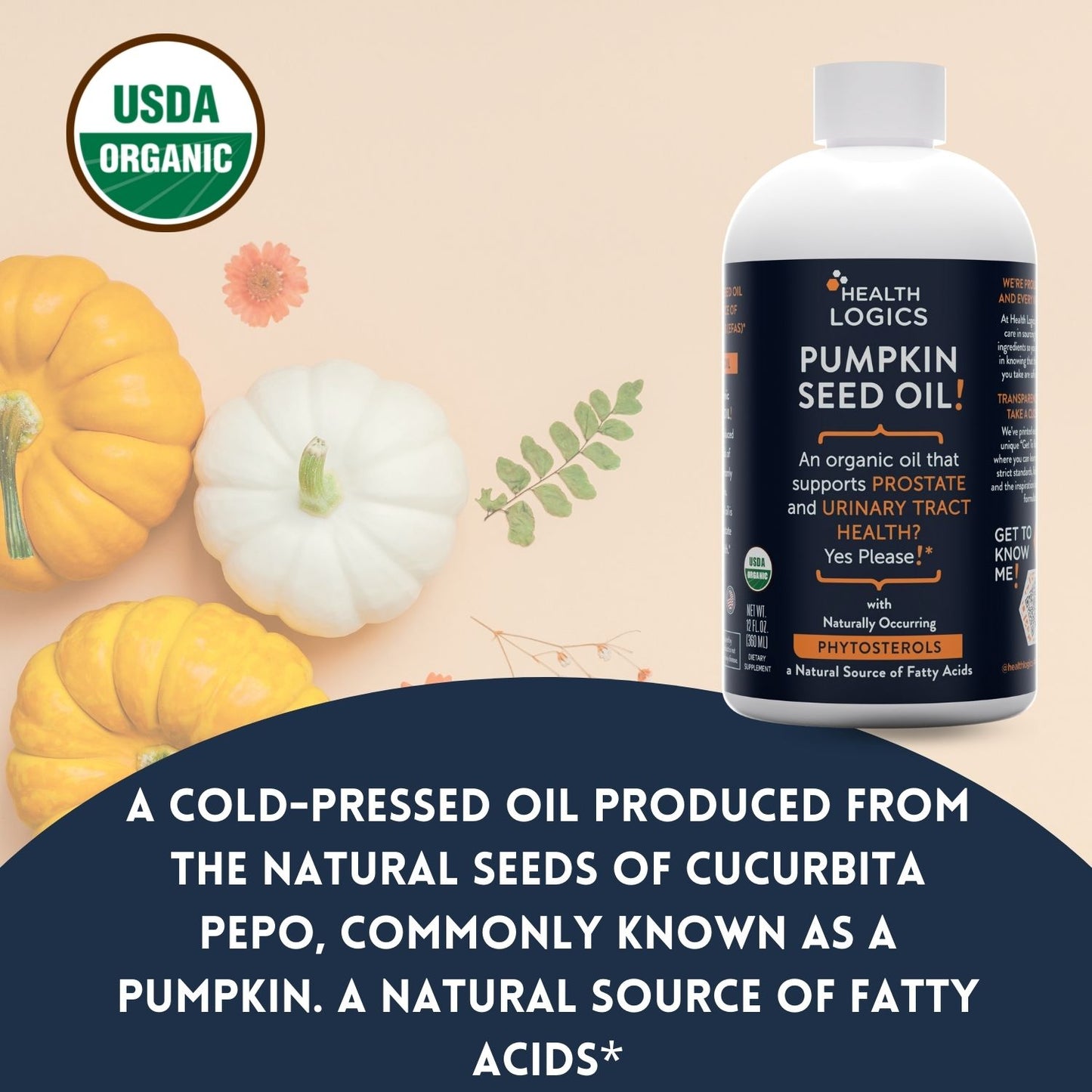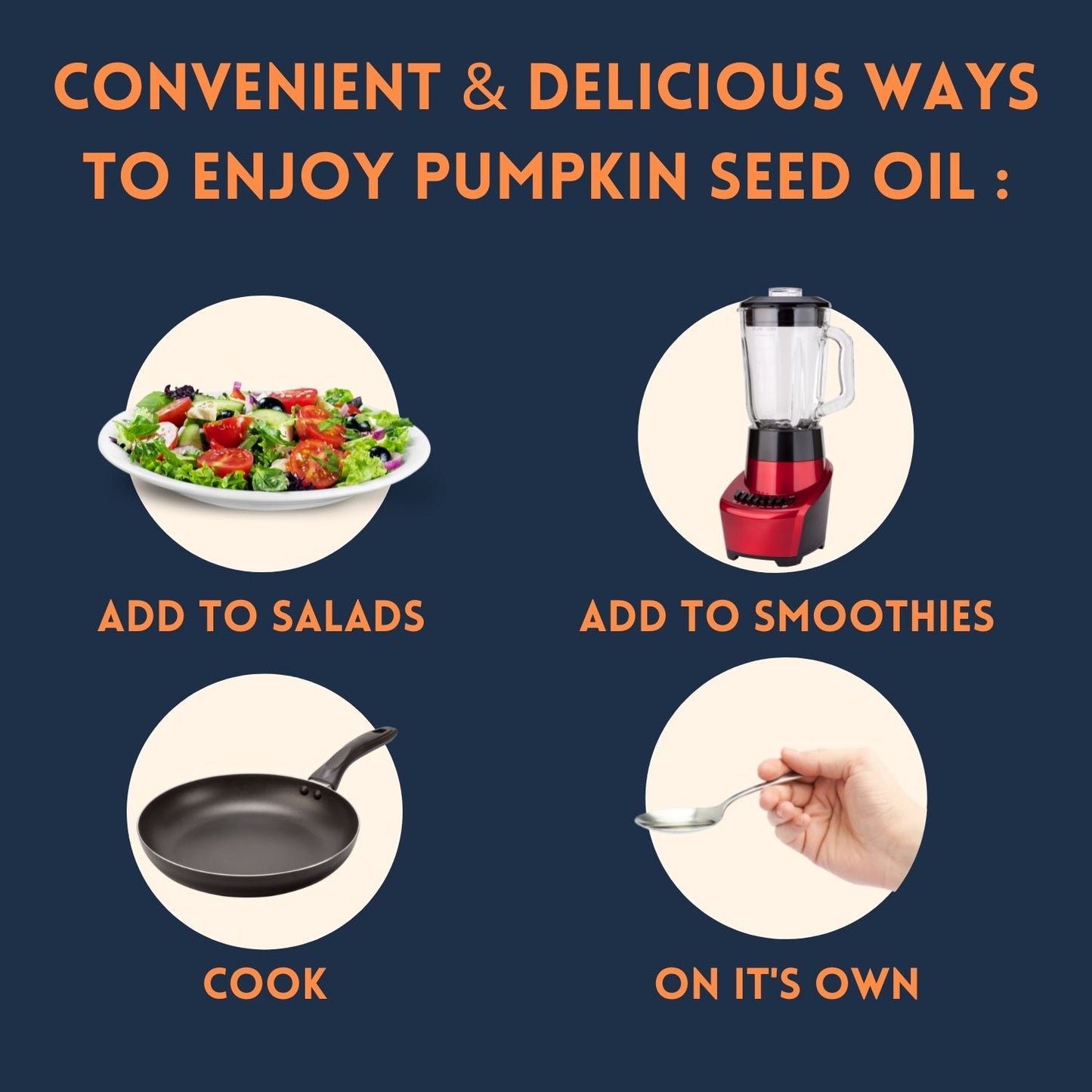 Great taste & valid product
This product is amazing. My hair is thicker. My eyelashes have grown longer. This oil has helped me with a few urinary issues, as well. The flow is strong. My bladder is emptying better. I go less at night, allowing me to get a good night's sleep. And the oil tastes great.
Organic Pumpkin Seed Oil Is a Natural Source of Essential Fatty Acids (EFAS)*
Health Logics Organic Pumpkin Seed Oil! is a cold pressed oil produced from the natural seeds of Cucurbita pepo. Commonly known as a pumpkin. This wonderful natural oil is known to support prostate and urinary tract health.* Pumpkin Seed Oil helps hair growth and skin health.* Now, pumpkin seed oil is understood as a vital contributor to prostate health as well.
Our Pumpkin Seed Oil is hexane-free, meaning no heat, chemical solvents, or alcohol is used in the extraction process. Contains NON- GMO, NO Gluten, NO Wheat, NO yeast, NO artificial ingredients, or preservatives.

Fast Shipping
Delivered within 2-3 business days. Free shipping on orders over $50.

Easy Returns
If you're not satisfied, you can return the product anytime within 30 days.

Questions?
Email us at info@health-logics.com and we'll be happy to help you.