Move!
Flexible, healthier, more comfortable joints? Let's go!*
What it does
Supports overall joint comfort*
Promotes joint cushioning, flexibility, and mobility*
How it works
BioCell Collagen is a clinically validated ingredient with an advanced, unique composition which mirrors human articular cartilage for the comprehensive maintenance of healthy joint function.* 
Turmeric  is an ayurvedic herb used in traditional medicine for thousands of years. Our extract is standardized for curcuminoids, the powerful active compound in turmeric root.*
Glucosamine is the most popular joint health ingredient. It improves lubrication for increased movement and flexibility.*
How to take
Take three (3) capsules a day with food or as directed by your healthcare provider.
***Contains crustacean shellfish (shrimp and/or crab, lobster)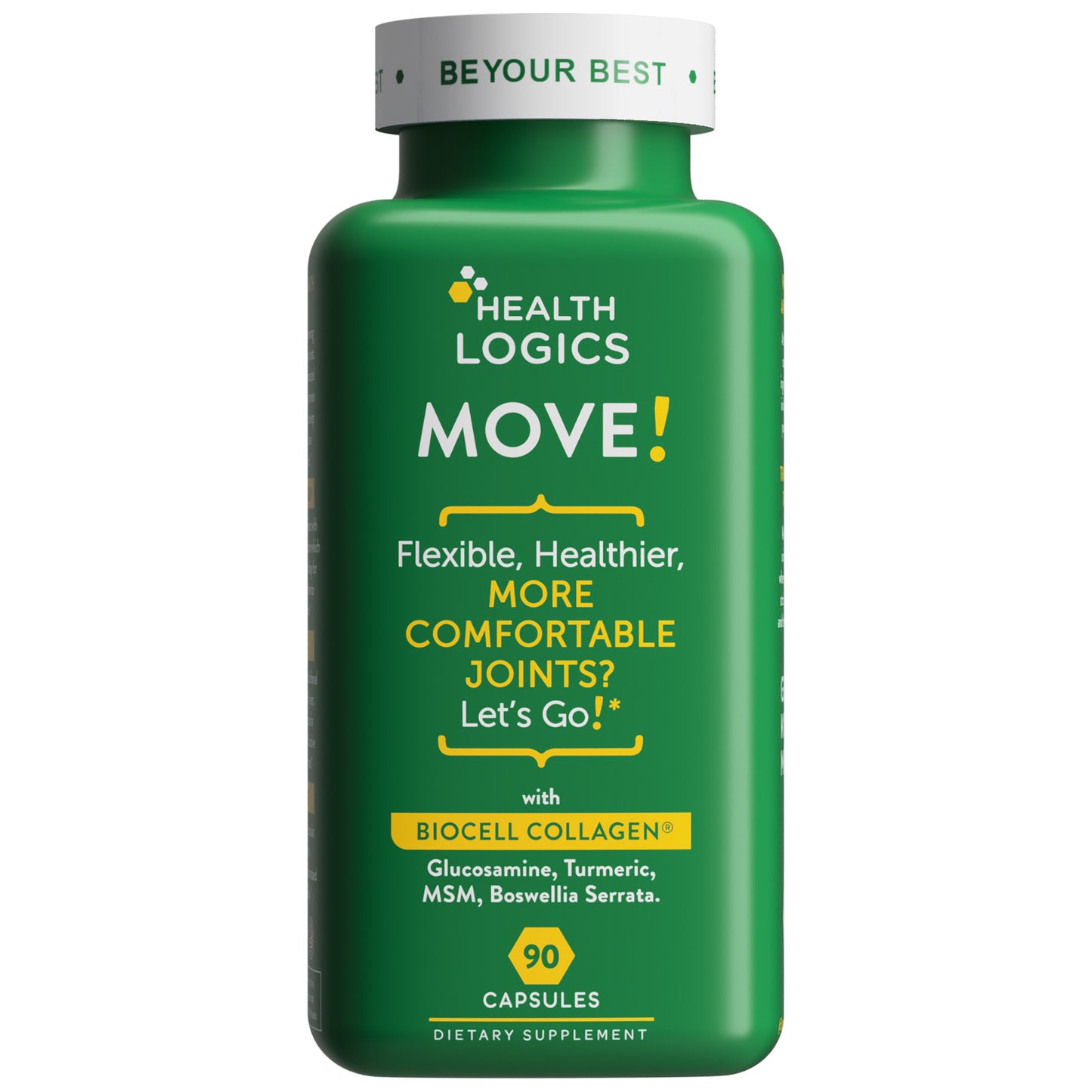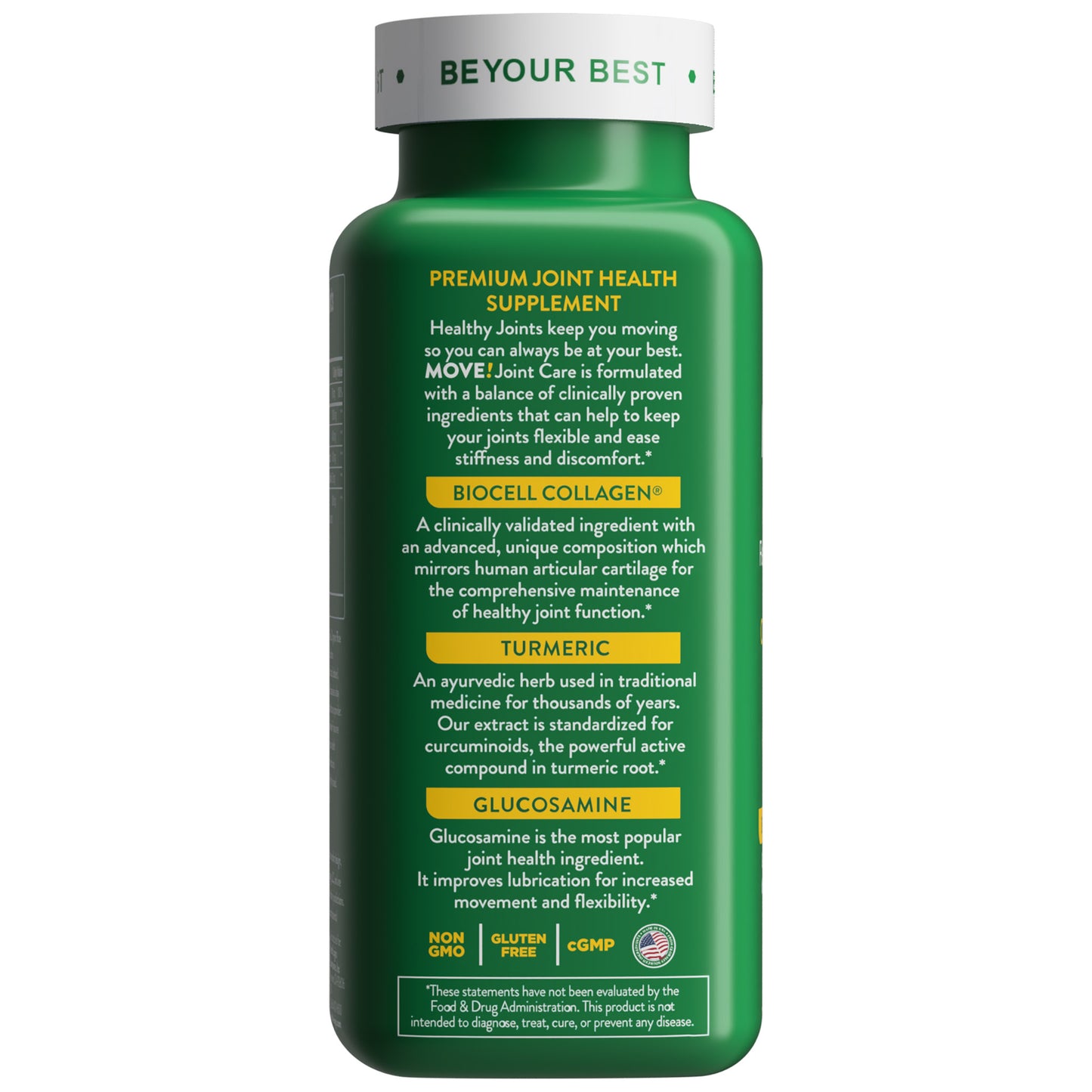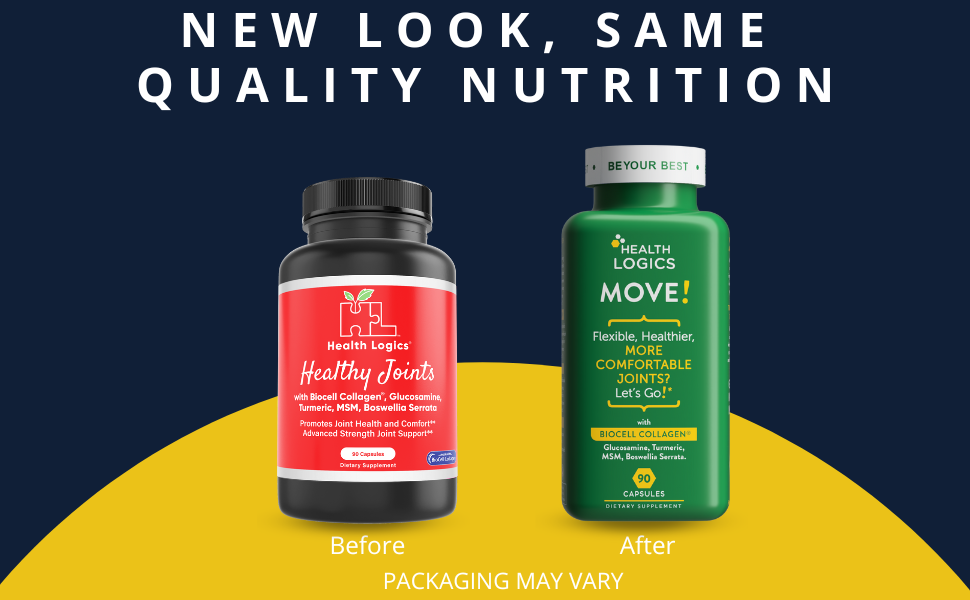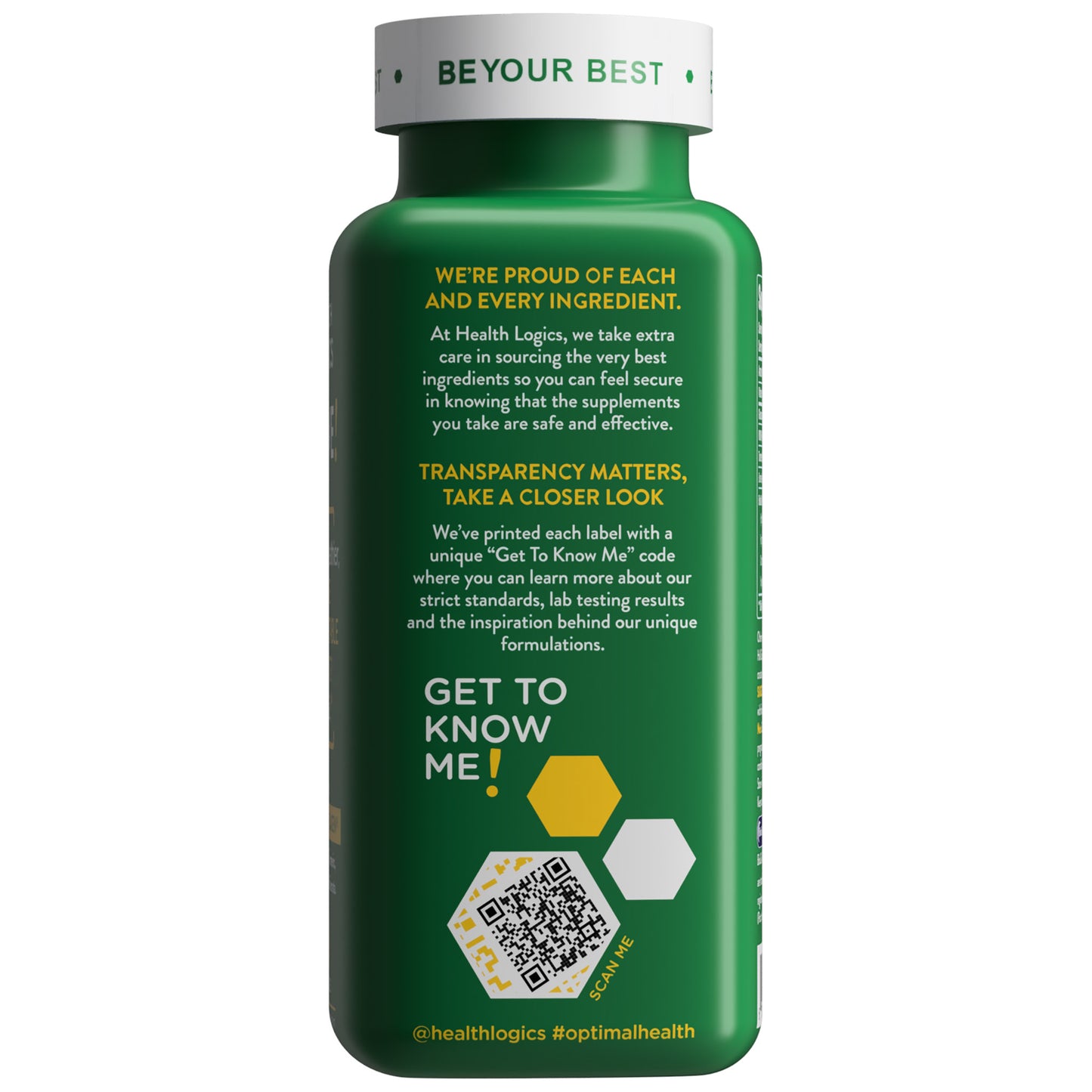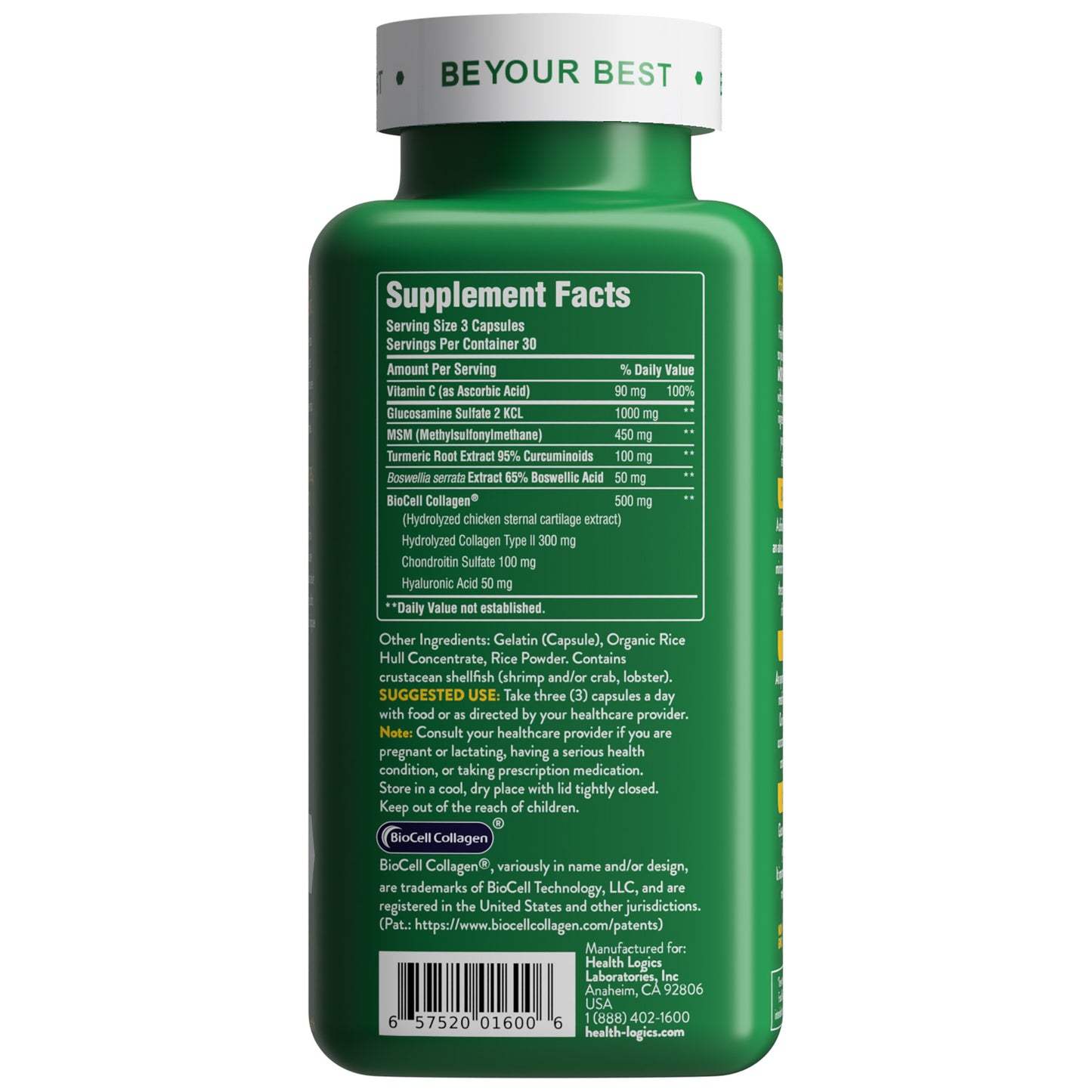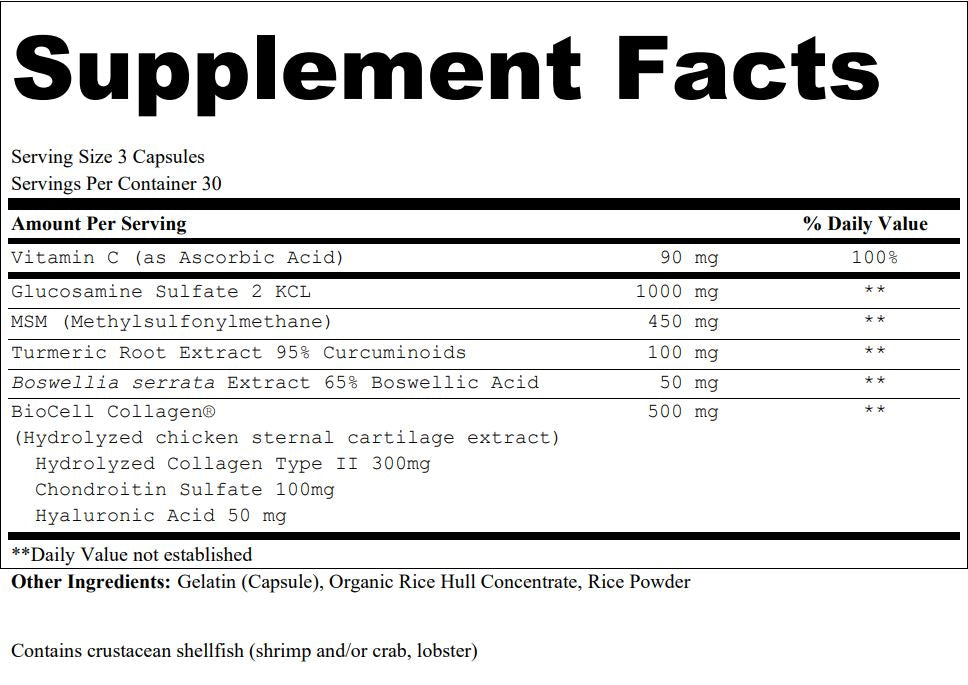 A great formula...
Health Logics Move has really given me that extra boost I needed to get past my stiff, achy joint discomfort. The formula contains collagen, glucosamine, MSM, Vitamin C and boswellia serata. I have tried each of those supplements and vitamins individually but they upset my stomach and cost too much. I like this ready made formula, the capsules are large, but they go down easily. I take them in the morning with my breakfast. This formula has significantly cut down on my consumption of ibuprofen, and I am thankful for that. I love this stuff and will continue to purchase it.
Believer in BioCell Collagen.
Have been using BioCell Collagen for years. Looking forward to using this latest version.
Premium Joint Health Supplement
Healthy joints keep you moving so you can always be at your best. MOVE! Joint Care is formulated with a balance of clinically proven ingredients that can help to keep your joints flexible and ease sti­ffness and discomfort.*

Fast Shipping
Delivered within 2-3 business days. Free shipping on orders over $50.

Easy Returns
If you're not satisfied, you can return the product anytime within 30 days.

Questions?
Email us at info@health-logics.com and we'll be happy to help you.