Glowing Greens!
Superfood Collagen Powder
What it does
Improves overall wellness*
Supports immune health*
Supports gut and digestive health*

How it works
60+ Superfood Greens & Reds: Helps promote a number of different functions in physical well-being.*
Collagen Peptides: Promotes skin, hair, nail and joint health.*
Digestive Enzymes: Helps break down molecules like fats, proteins and carbs into even smaller molecules that can be easily absorbed.*
Probiotics & Prebiotics: Probiotics are beneficial bacteria found in certain foods or supplements. Prebiotics are types of fiber that feed the friendly bacteria in the digestive system.*
How to take
Combine 1 scoop with 8 fl. oz. of water, juice, or your favorite smoothie, mix thoroughly.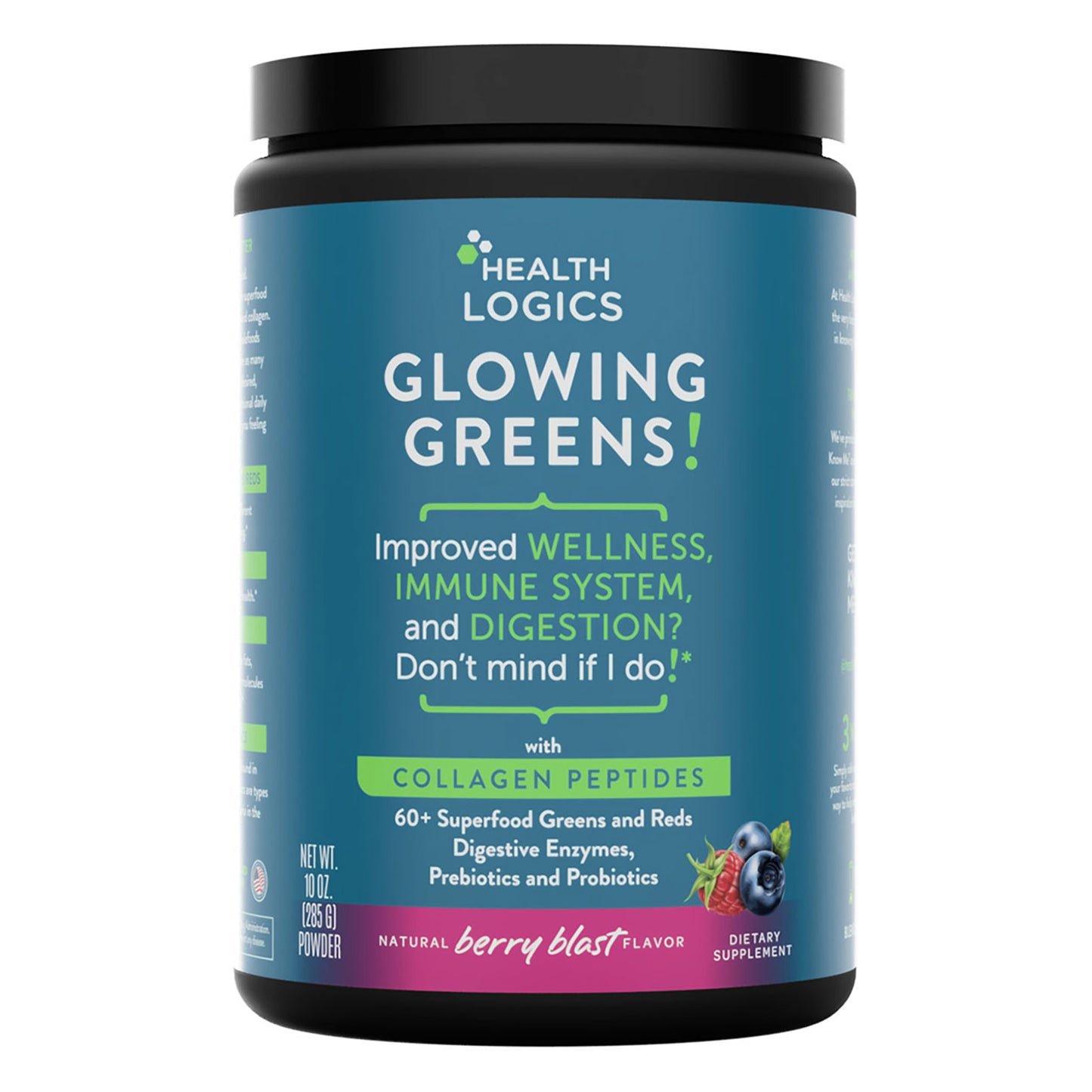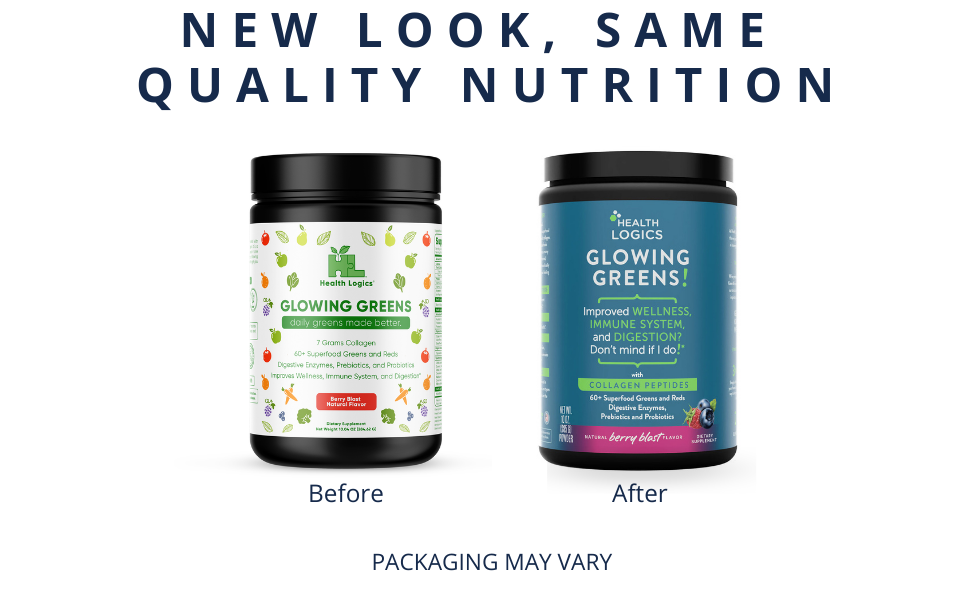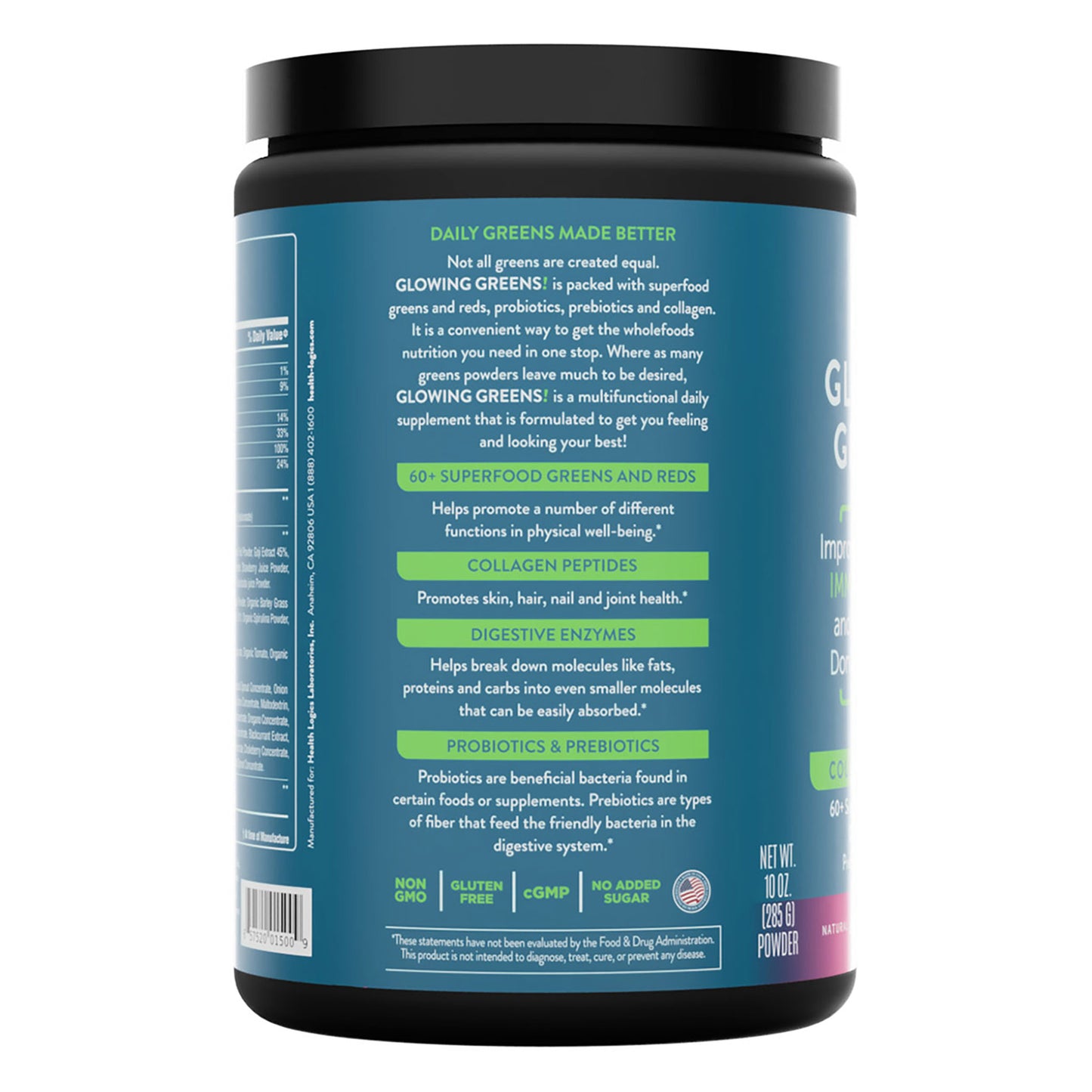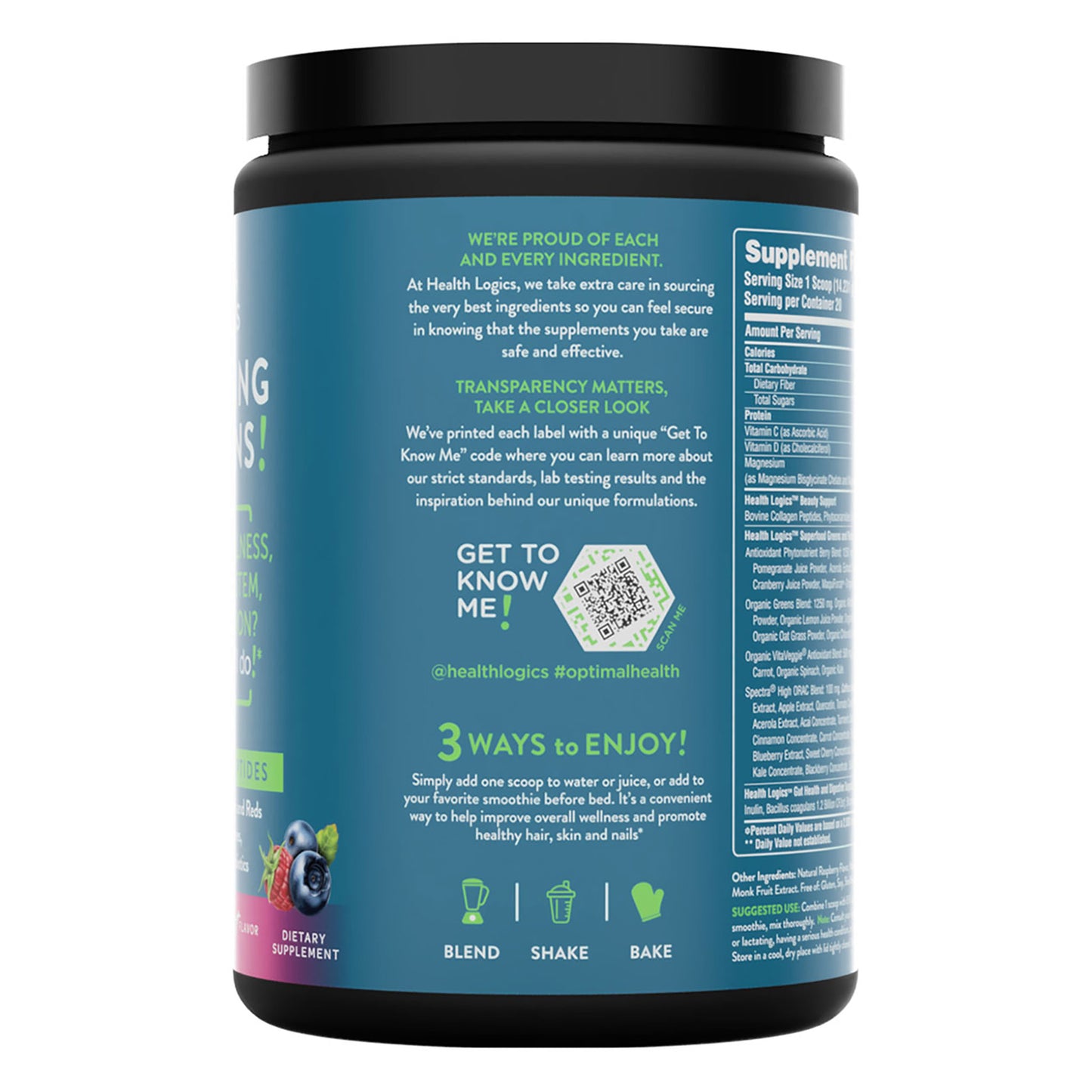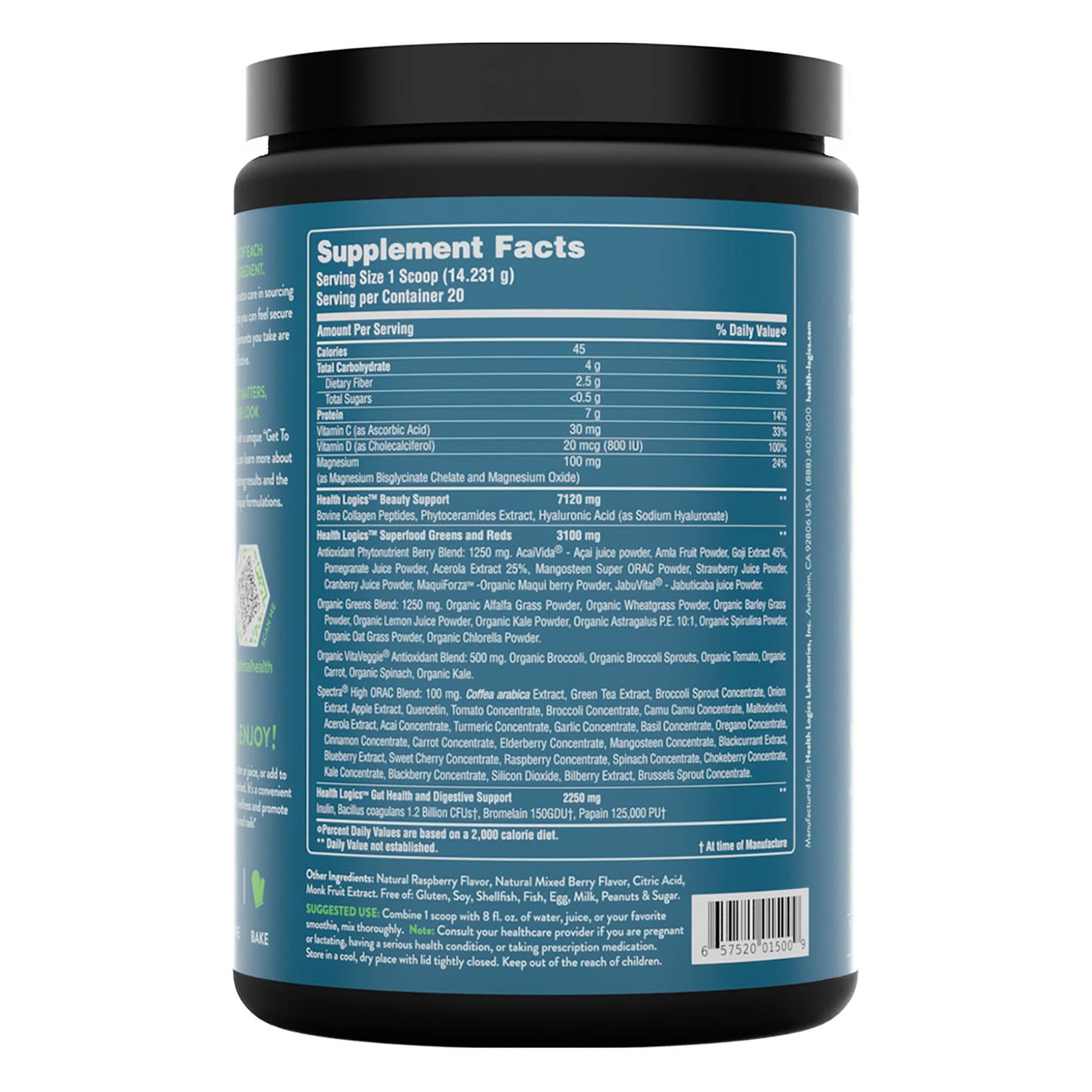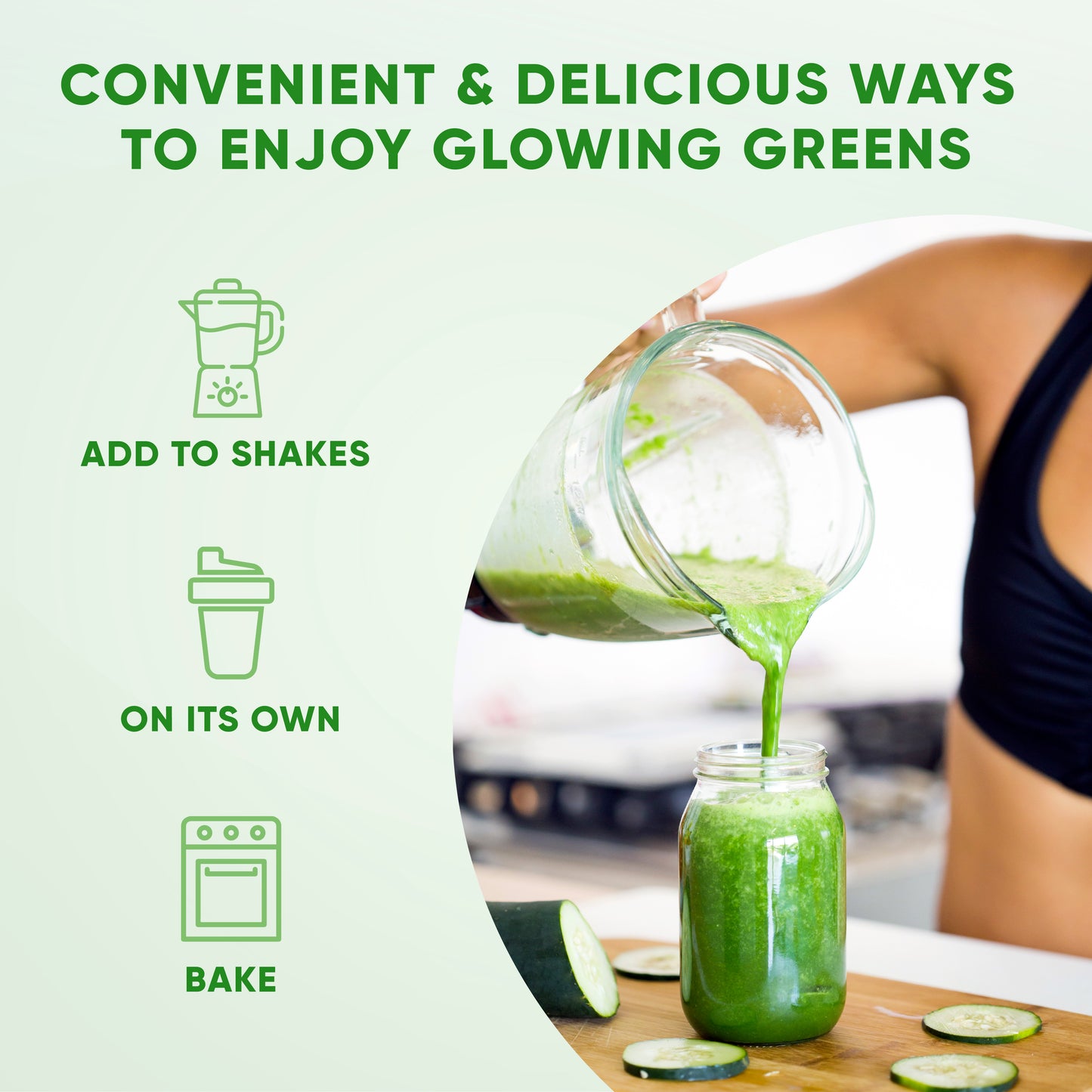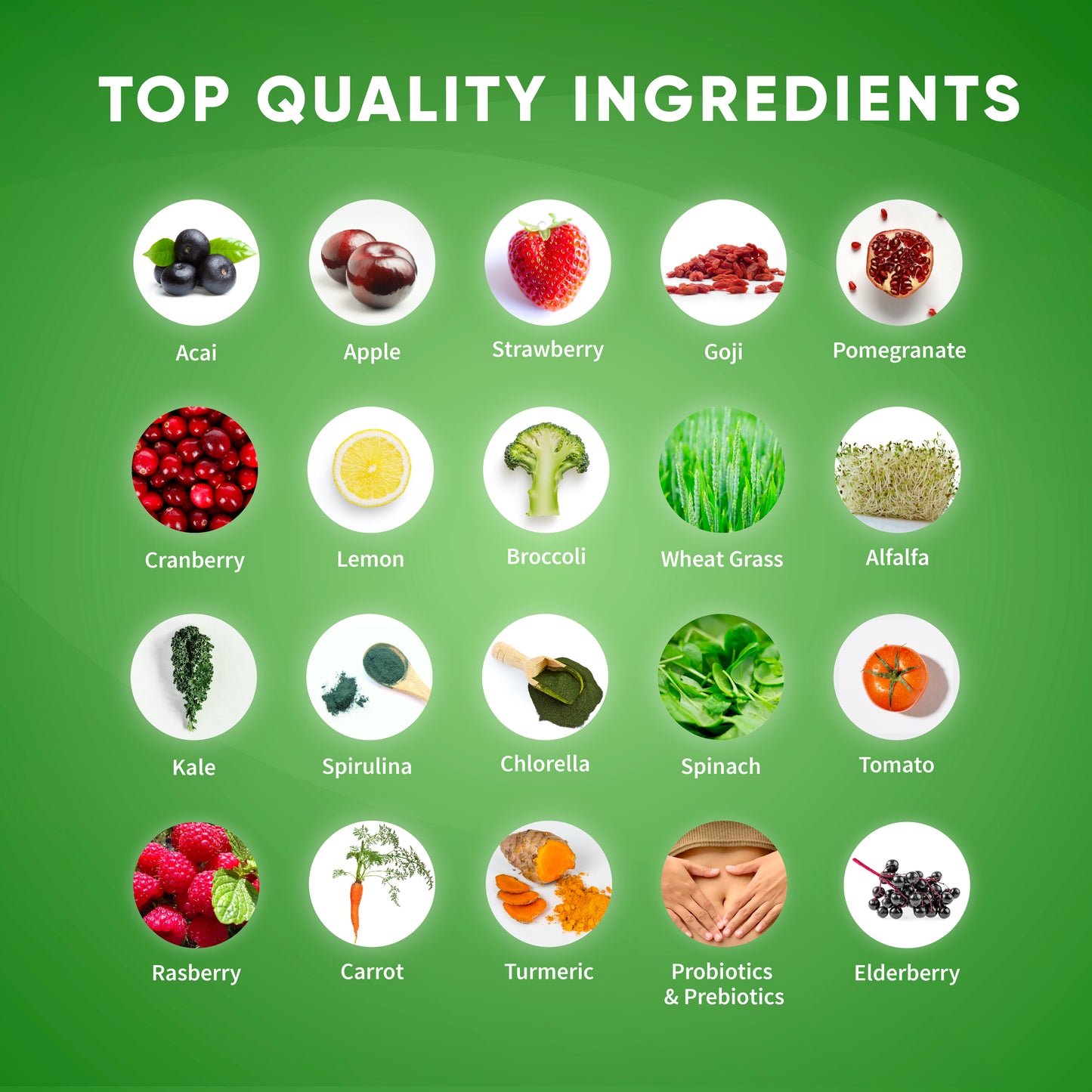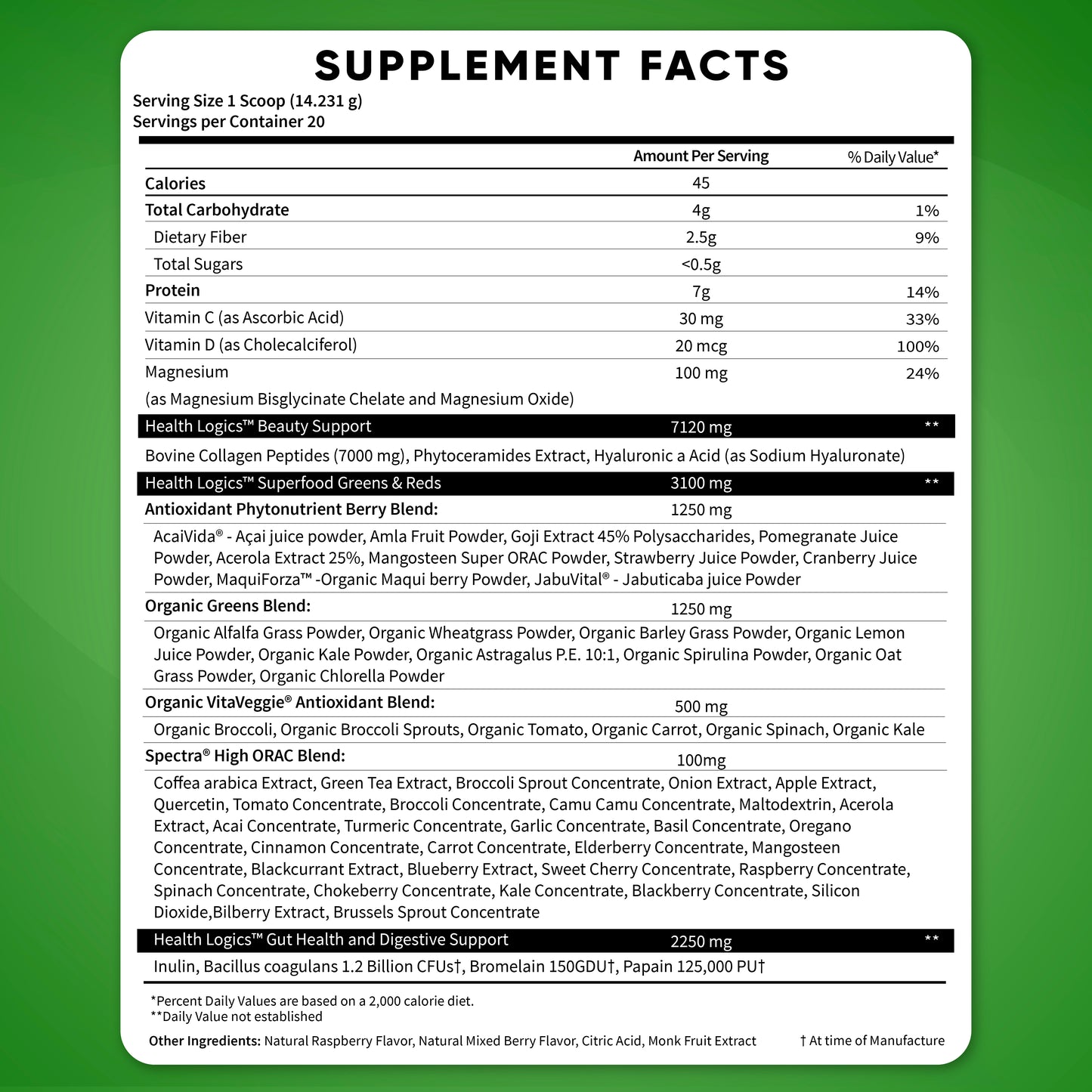 Works great
I have tried a few of these powders and this one's the best. I will definitely be purchasing more!
Very Healthy
I love how healthy this is and that it contains a variety of healthy ingredient components as well as collagen, probiotics and probiotics. It's also non GMO as well and no additional sugar is added. It can be easily added into smoothies, drinks, shakes or used in baking and comes with its own scoop, which is very convenient for me and my family.
Supplements
I absolutely love your products especially the hair, skin and nails your lmmune boost and glow greens 🥬.
Daily Greens Made Better!
Glowing Greens! is packed with superfood greens and reds, probiotics, prebiotics and collagen. It is a convenient way to get the wholefoods nutrition you need in one stop. Whereas many greens powders leave much to be desired. To ensure our formula helps improve your total wellness, we have also formulated it with essential prebiotics and probiotics, including inulin, papain, bromelain, and bacillus coagulans. No longer do you have to worry about the clean up from juicing or blending your fruits and vegetables, as our comprehensive formula contains the necessary nutrients to keep you glowing from the inside and out!*

Fast Shipping
Delivered within 2-3 business days. Free shipping on orders over $50.

Easy Returns
If you're not satisfied, you can return the product anytime within 30 days.

Questions?
Email us at info@health-logics.com and we'll be happy to help you.