Black Seed Oil! 180 ml
Strengthened immune response, improved digestive and respiratory health? Tell me more!*
What it does
Promotes healthy immune response*
Improves digestive health*
Promotes respiratory health*
How it works
Health Logics Black Cumin Seed Oil is cold pressed and hexane free, meaning no heat, chemical solvents, or alcohol is used to in the extraction process. Contains ZERO gluten, wheat, yeast, artificial ingredients, and preservatives.
How to take
Take one (1) teaspoon daily with meals or as directed by your healthcare provider.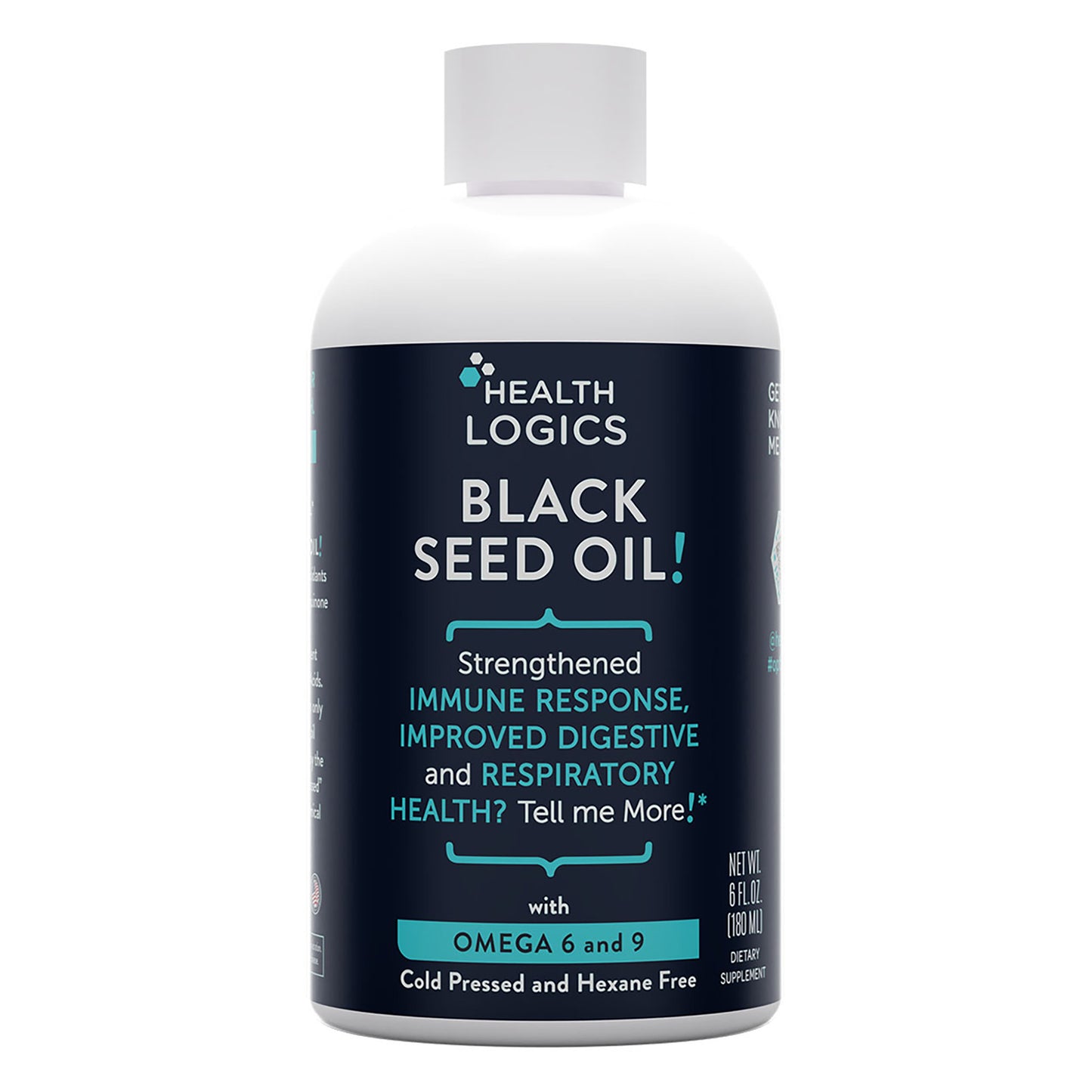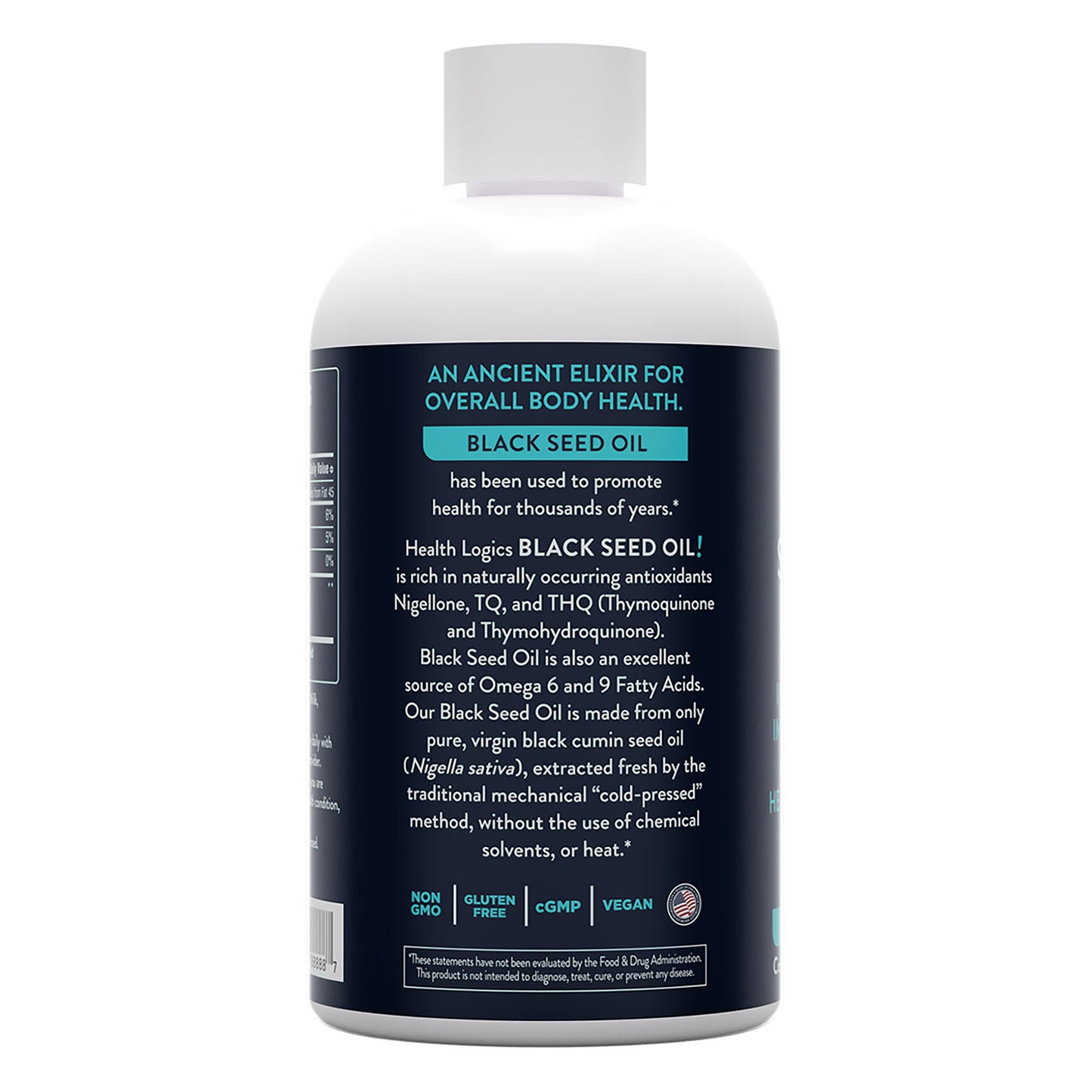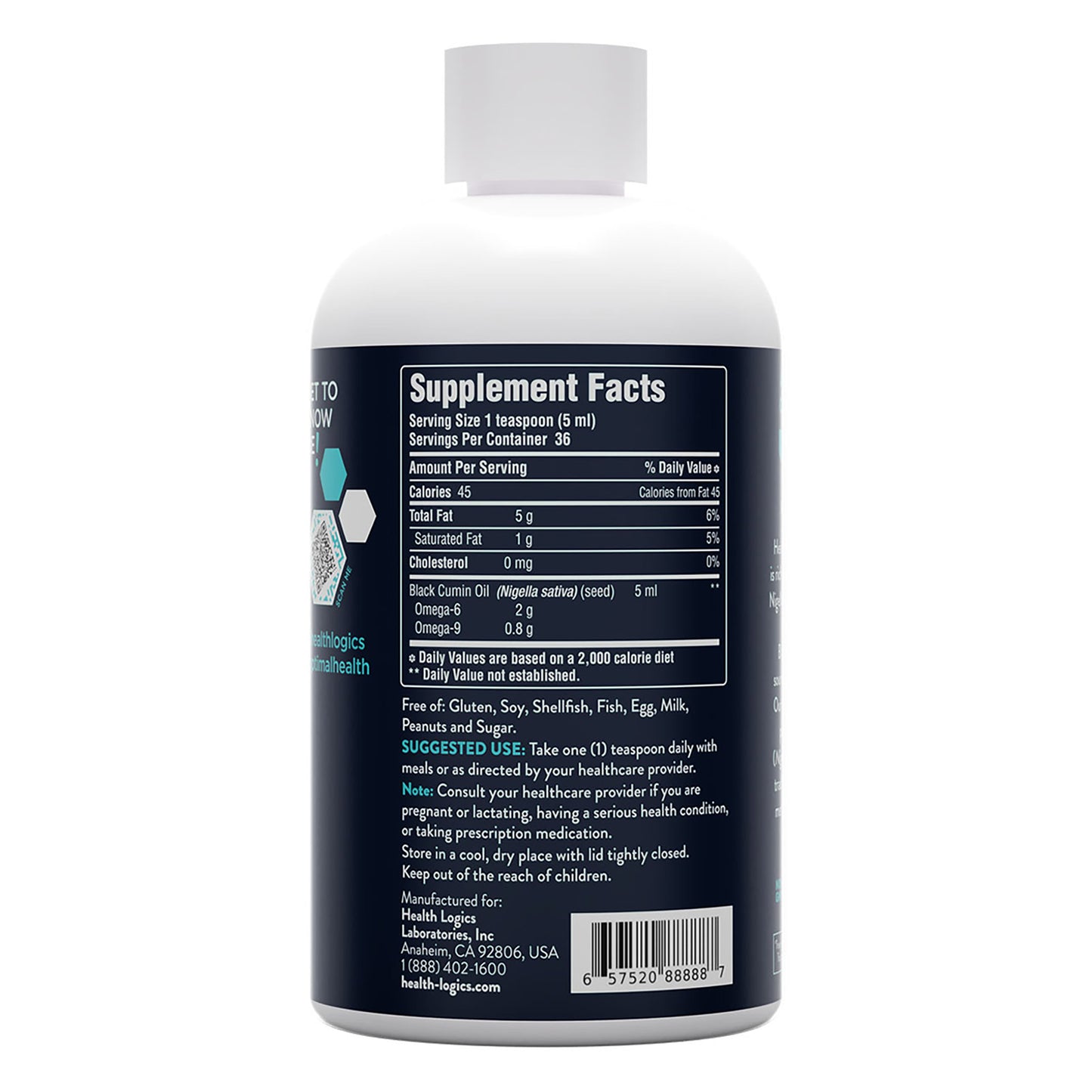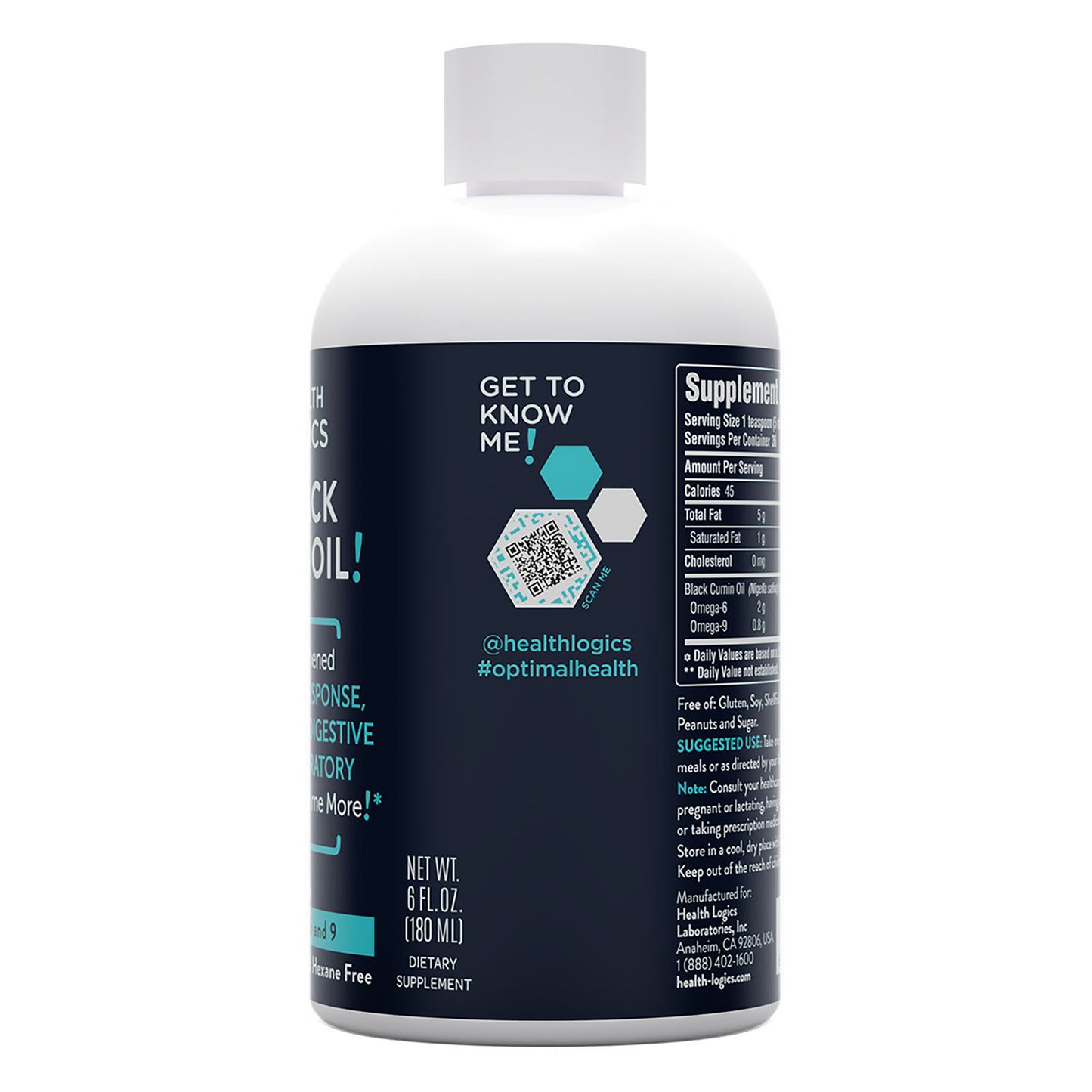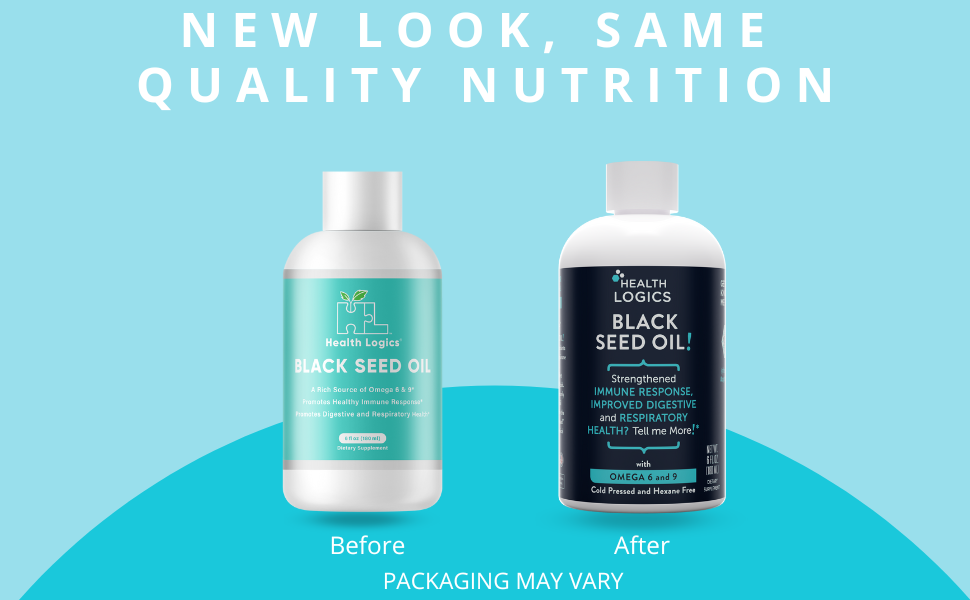 Happiness starts with ...Black seed oil
After my surgery in 2005, my body stopped producing enzymes; needless to say, I had lots of gastrointestinal problems. I took various enzymes, but none helped. I always felt bloated & so tired. My sister introduced me to Black Seed Oil, and I thought "what can I lose" Well, I'm so happy I listened to her. No more stomach aches, feeling tired, bloatedness. Thank you so very much!!!
Good stuff!
This product delivers as promised...
Five Stars
It work wonders on my skin issues. I saw a difference in just two days.
An Ancient Elixir for Overall Body Health
Health Logics Black Seed Oil is rich in naturally occurring antioxidants Nigellone, TQ, and THQ (Thymoquinone and Thymohydroquinone). Black Seed Oil is also an excellent source of Omega 6 and 9 Fatty Acids. Our Black Seed Oil is made from only pure, virgin black cumin seed oil (Nigella sativa), extracted fresh by the traditional mechanical "cold-pressed" method, without the use of chemical solvents, or heat.*

Fast Shipping
Delivered within 2-3 business days. Free shipping on orders over $50.

Easy Returns
If you're not satisfied, you can return the product anytime within 30 days.

Questions?
Email us at info@health-logics.com and we'll be happy to help you.