Black Seed Oil! Soft Gels
Strengthened immune response, improved digestive and respiratory health? Sign me up!*
What it does
Promotes healthy immune response*
Improves digestive health*
Promotes respiratory health*
How it works
Health Logics Black Cumin Seed Oil is cold pressed and hexane free, meaning no heat, chemical solvents, or alcohol is used to in the extraction process. . Contains ZERO gluten, wheat, yeast, artificial ingredients and preservatives.
How to take

Take two (2) softgels 1-2 times a day with food or as directed by your healthcare provider.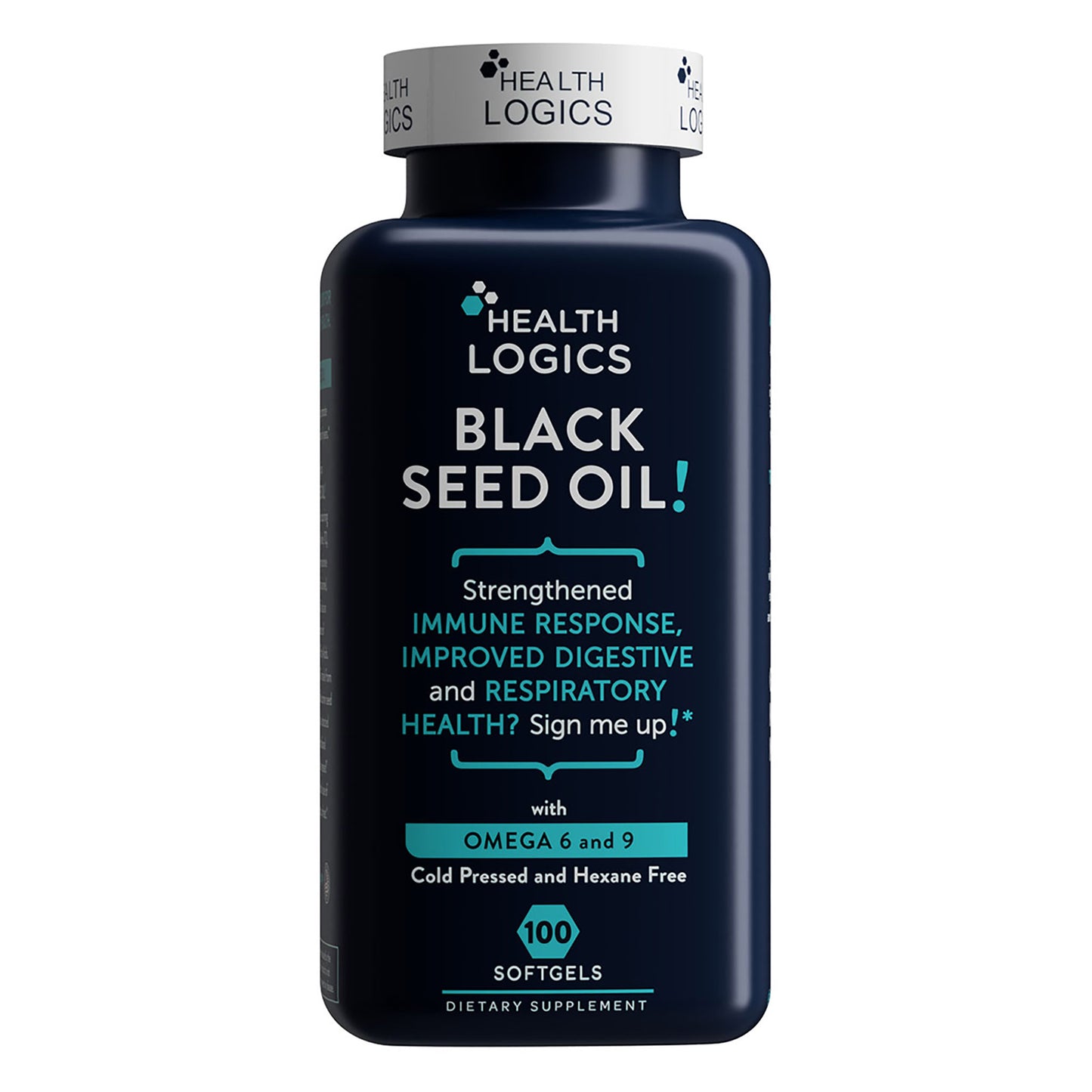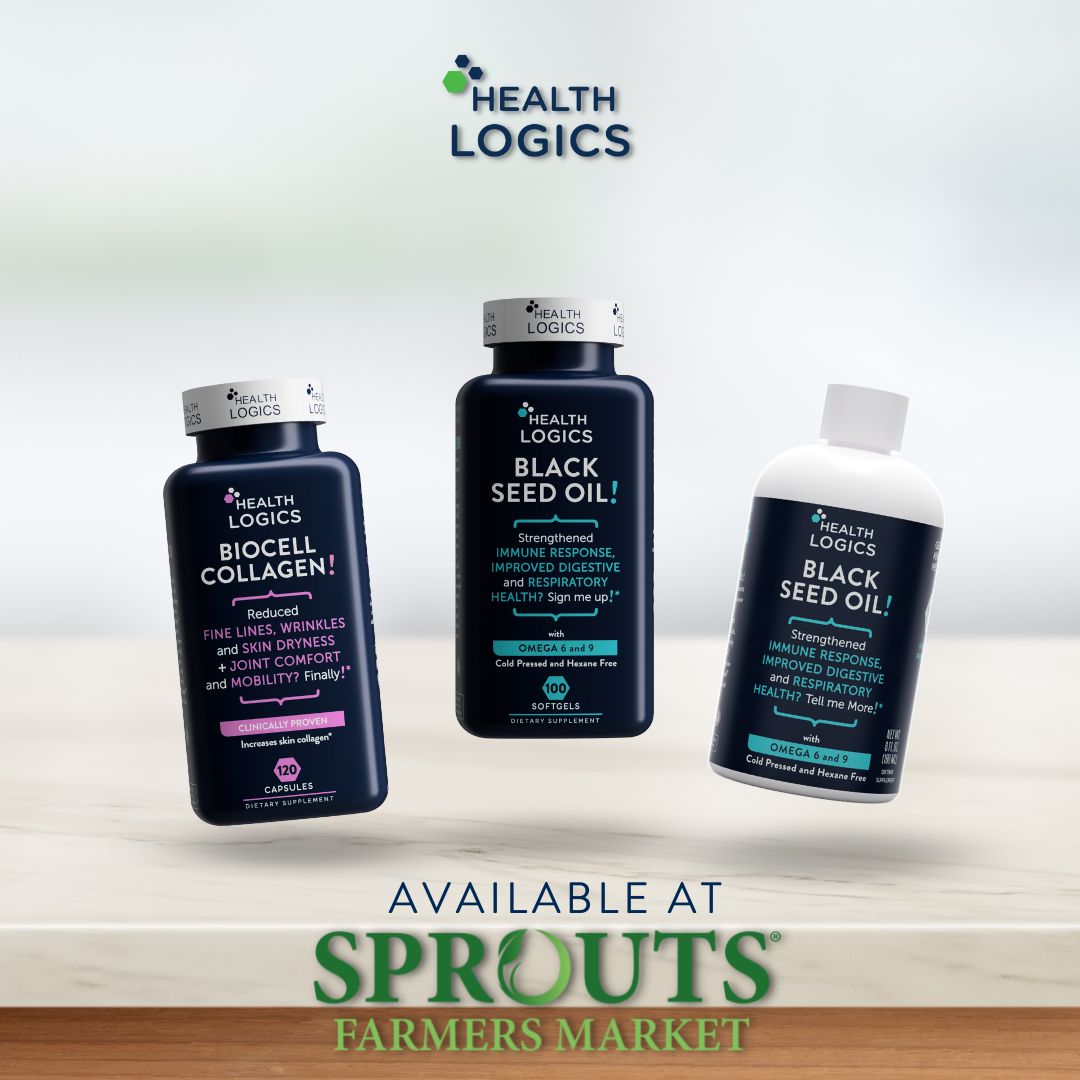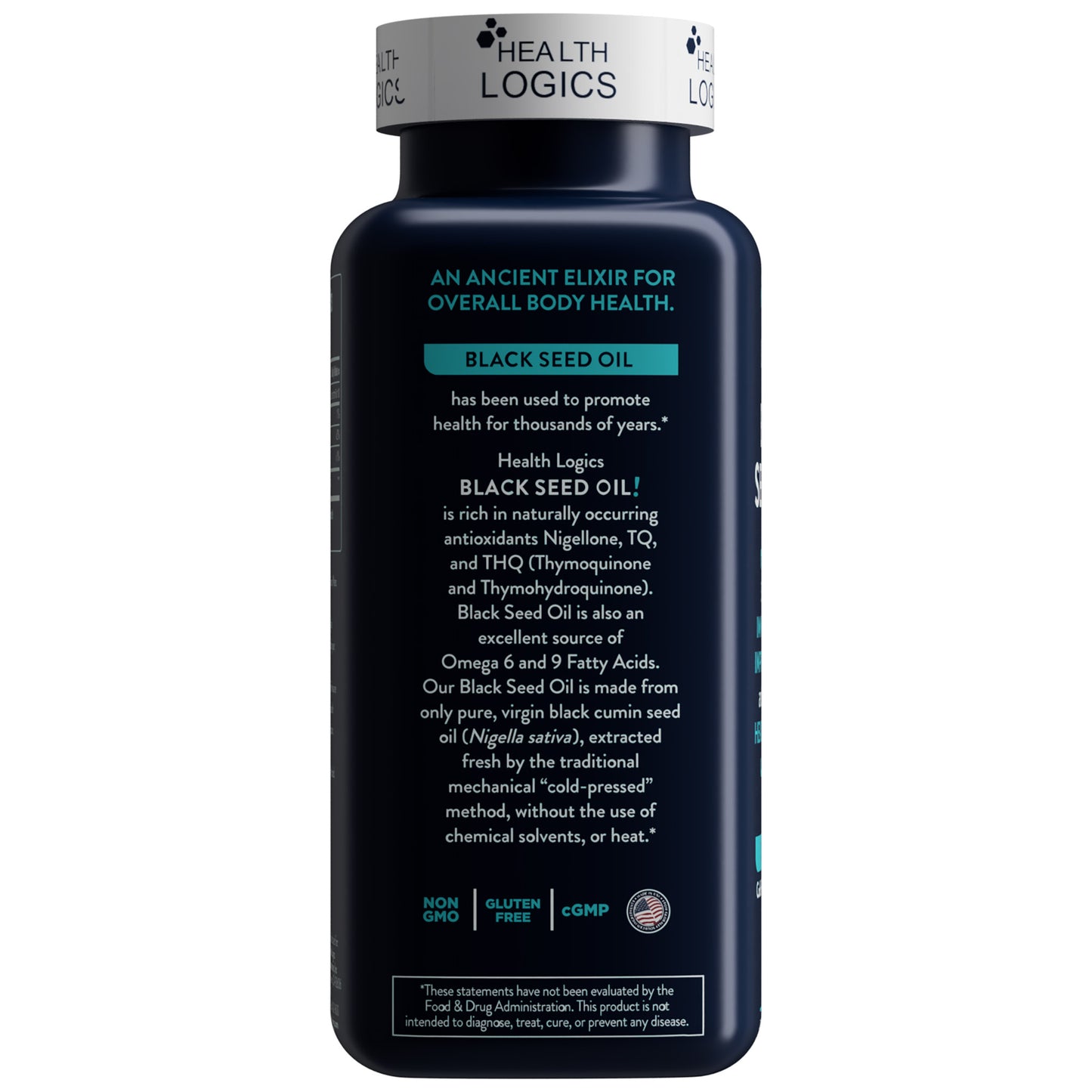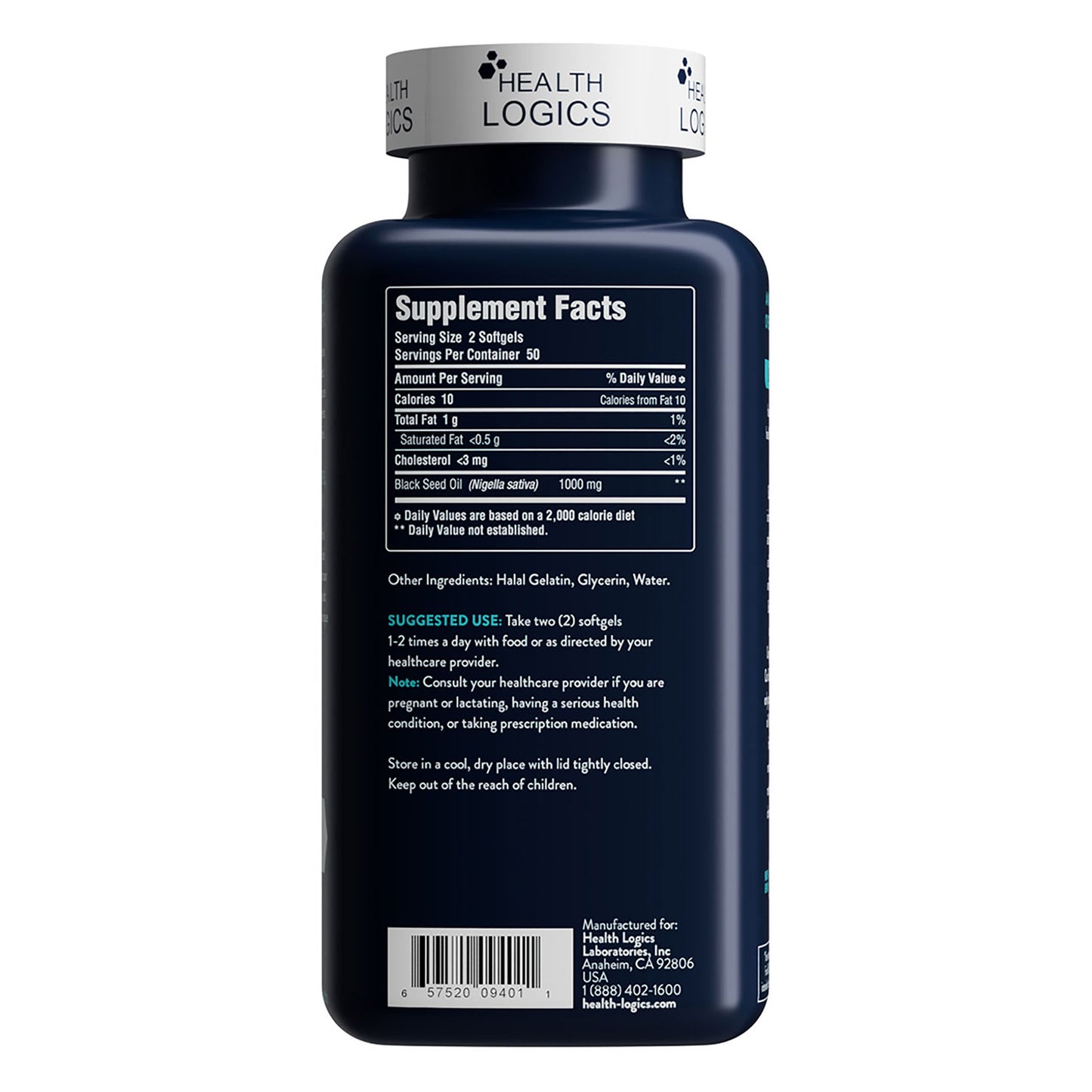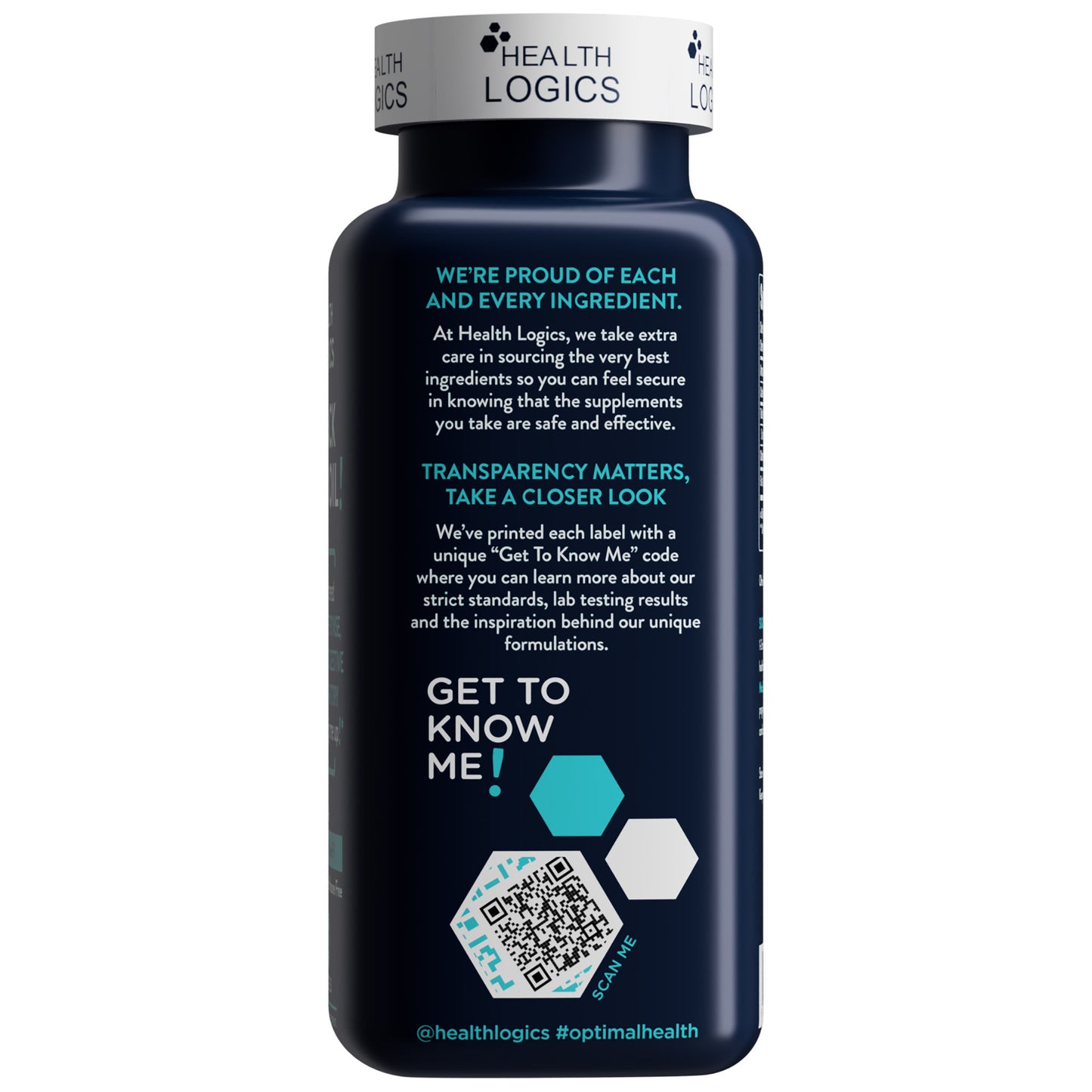 Absolutely Loved It
This product has helped tremendously with my allergies and sinus issues! I was able to stop taking over the corner medication and use only this!
Hip discomfort and more energy
Taken this for a month now. I have a lot more energy at work and my hip discomfort isn't as bad as before.
Black Seed Oil seems to be an all around panacea!
Black Seed Oil was recommended to me to help me with long term effects from a certain virus. I was having trouble staying focused and retaining information and I feel like my thinking greatly improved within weeks of adding this supplement. I have talked to others who have had similar experiences with this supplement and have even had other health issues measurably improve after use. As with anything else, we are all so different it is impossible to say what it will do for each person, but it is definitely worth a try! I researched it quite a bit and couldn't find a down side to this supplement. Even found quite a bit of positive info about Black Seed Oil on some official government health sites.
Black Seed Oil! Soft Gels
Black Seed Oil "Good for everything but death."
I found the best price on this product at this website after seeing it elsewhere. I prefer to shop directly at websites rather than Amazon or Ebay if I can help it. My purchase here was affordable and the packing and the capsules look great. It hasn't been long enough that I've taken it, but I feel optimistic it will be beneficial for my health. Thank you Health Logics!
An Ancient Elixir for Overall Body Health
Health Logics BLACK SEED OIL! is rich in naturally occurring antioxidants Nigellone, TQ, and THQ (Thymoquinone and Thymohydroquinone). Black Seed Oil is also an excellent source of Omega 6 and 9 Fatty Acids. Our Black Seed Oil is made from only pure, virgin black cumin seed oil (Nigella sativa), extracted fresh by the traditional mechanical "cold-pressed" method, without the use of chemical solvents, or heat.*

Fast Shipping
Delivered within 2-3 business days. Free shipping on orders over $50.

Easy Returns
If you're not satisfied, you can return the product anytime within 30 days.

Questions?
Email us at info@health-logics.com and we'll be happy to help you.