BioCell Collagen!
Healthy Aging. Beautiful Skin. Mobile Joints. No more gross, cheap, clumping collagen powders. 2 Capsules a day, clinically validated to reduce wrinkles & fine lines, and promote joint comfort.
What it does
BioCell Collagen is clinically validated to provide joint and skin health, as compared to other generic collagen products. Backed by double-blind placebo studies mentioned below, BioCell Collagen is the ultimate source for reducing wrinkles and improving joint comfort and mobility! Not All Collagens are Alike!
Joint Health

BioCell Collagen® Clinical Dosage: 2 g daily
Promotes joint comfort and mobility*
Promotes cartilage health and stimulation*
Promotes synovial fluid health*
Boosts hyaluronic acid*
Promotes post-workout recovery* (3 g)
Skin Health

BioCell Collagen® Clinical Dosage: 1 g daily
Reduces facial lines and wrinkles*
Reduces crow's feet*
Improves skin elasticity*
Reduces skin dryness*
Boosts skin collagen & hyaluronic acid*
What BioCell Collagen is Made of?
How to take

Take two (2) capsules in the morning and two (2) capsules in the evening, preferably on an empty stomach with liquid or as directed by your healthcare provider.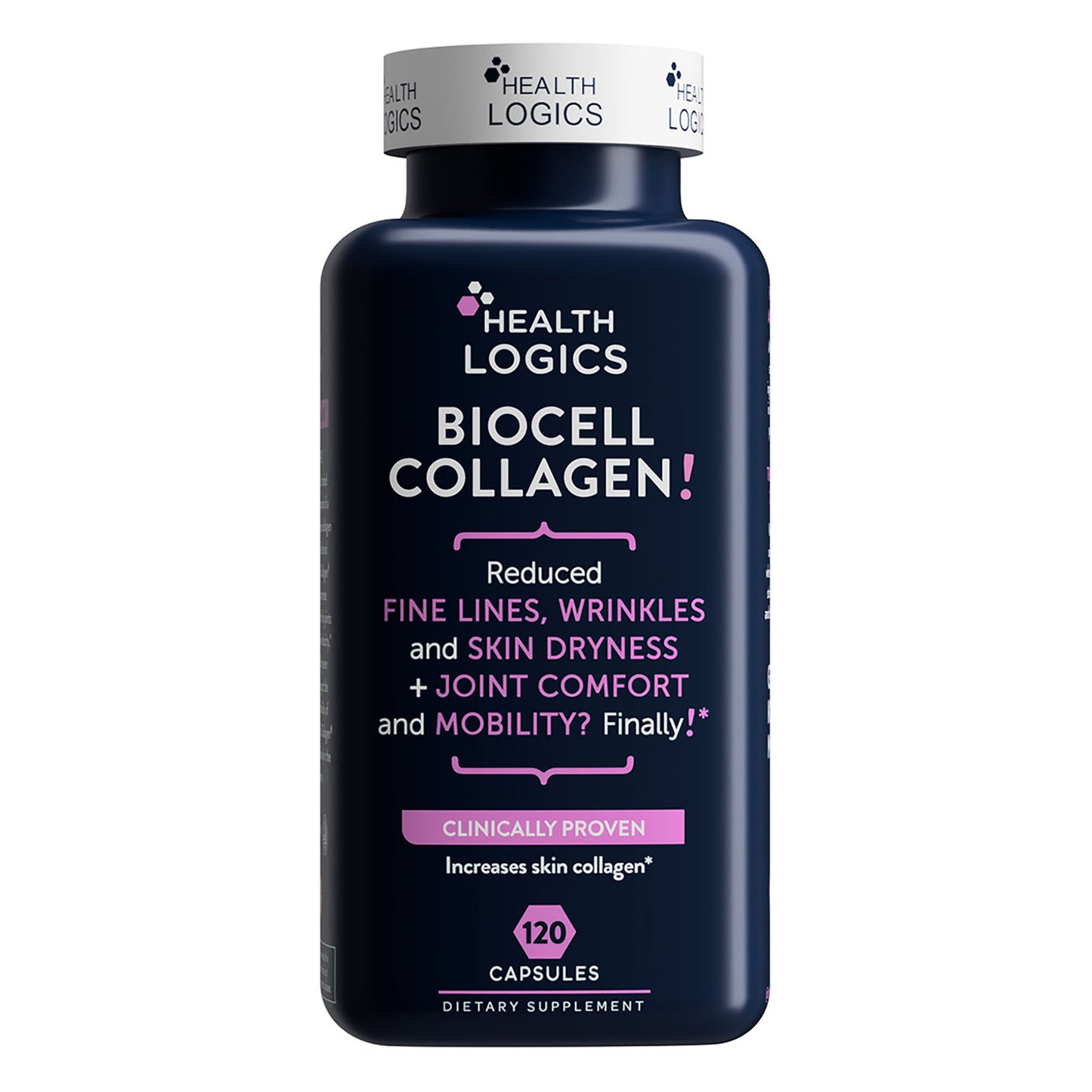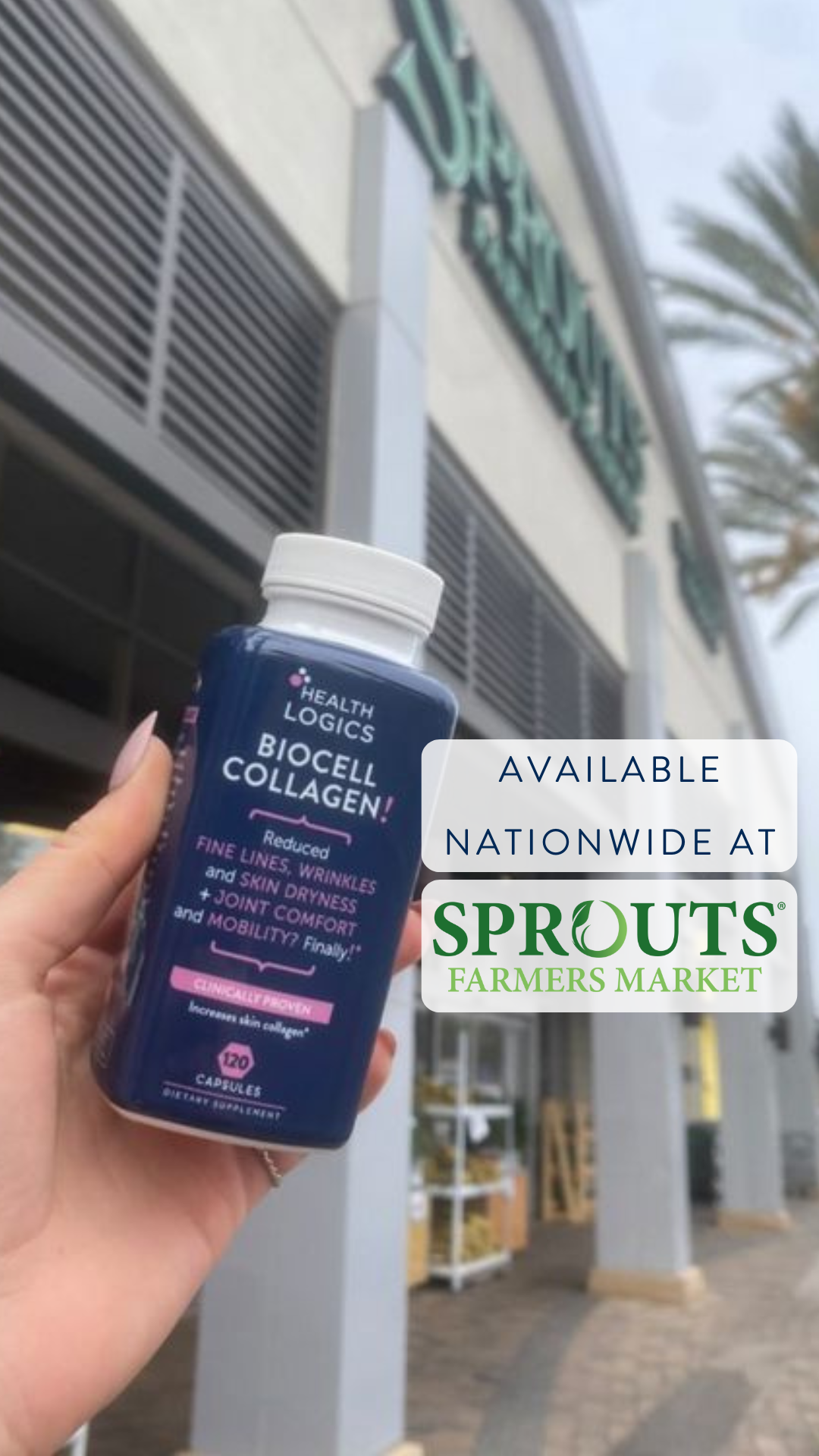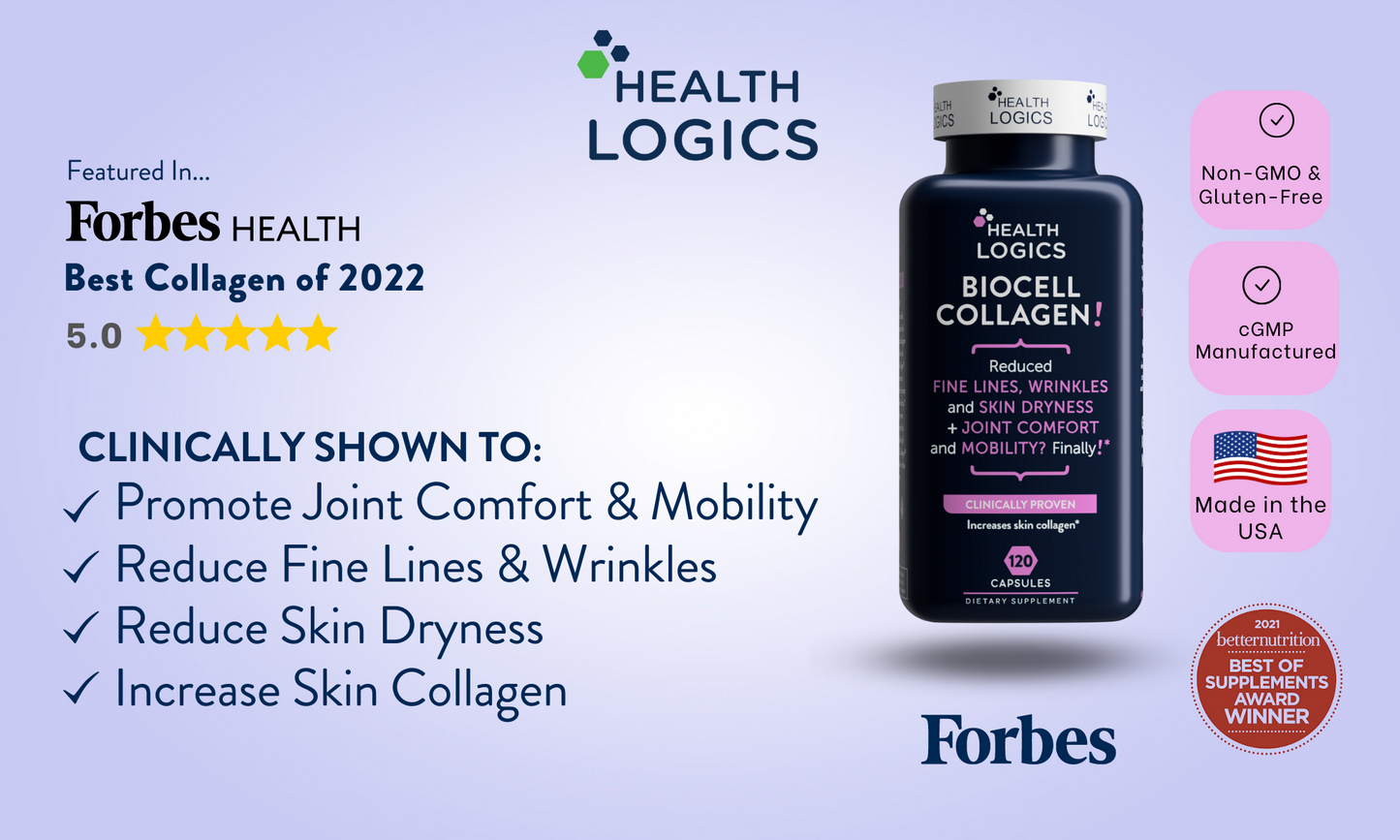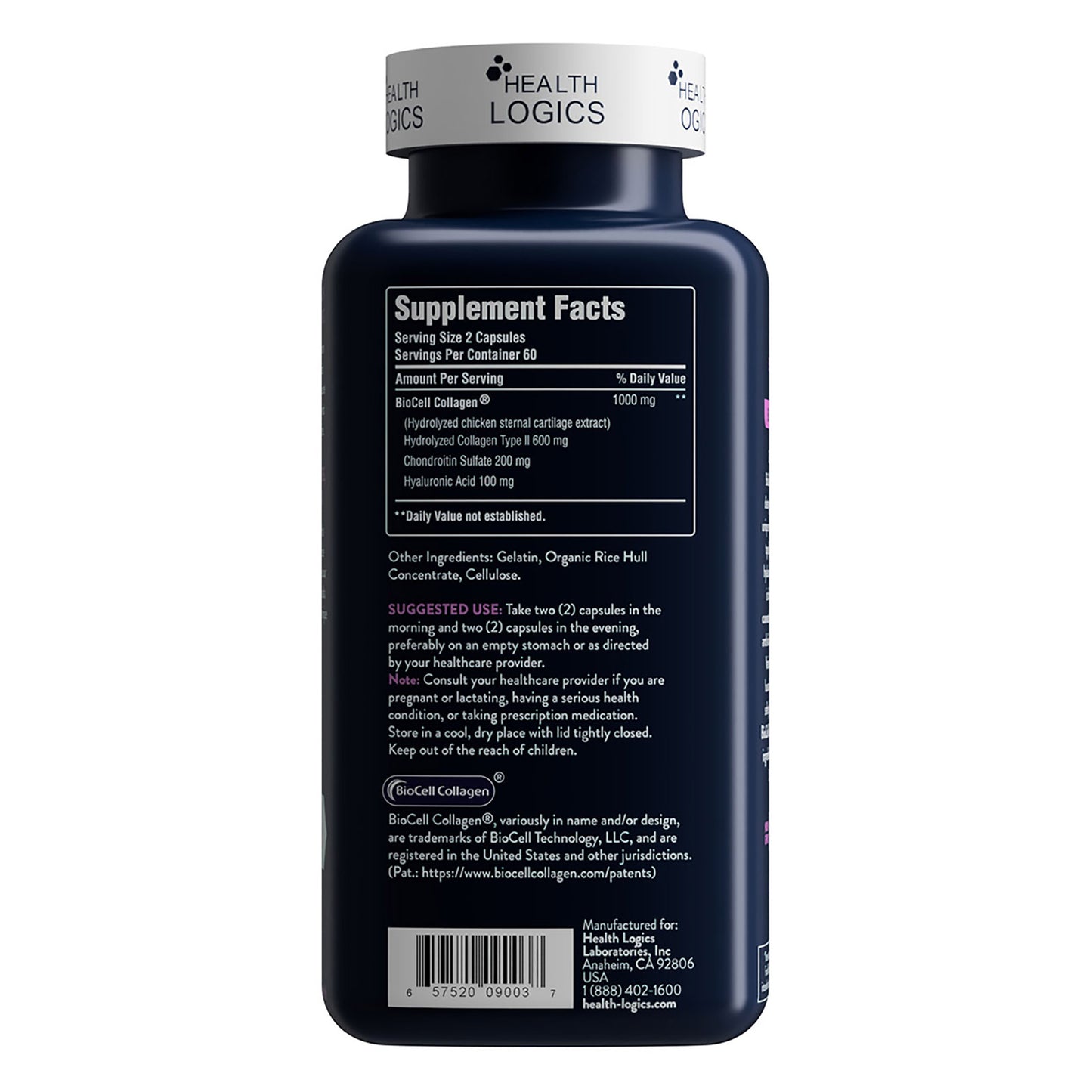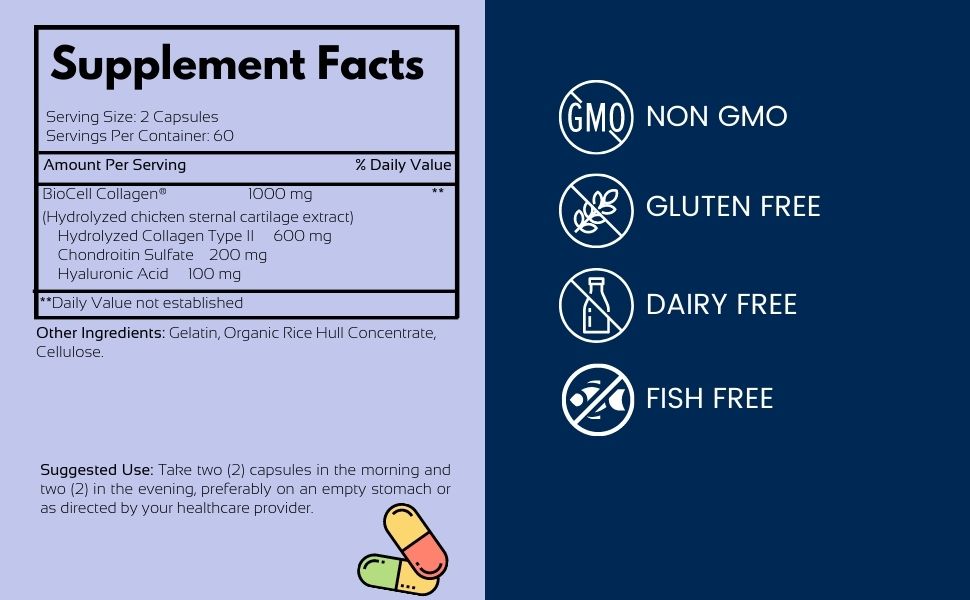 Great Collagen supplement
This collagen supplement is made with care and quality ingredients.
Amazing!
I bought this for my husband for various ailments. He took it and a couple of hours later he came and said he is noticing a difference in his skin. Every day since then I ask him about the product and he tells me he takes it, loves it, and it is helping a lot.
Bio Cell experience
Everything went well, I received the product in a timely manner>
5
I been using your product for my arthritis and it gives me relief from the pain
Feed Your Skin & Joints
BioCell Collagen® is a clinically studied dietary ingredient composed of naturally-occurring hydrolyzed collagen type II peptides, chondroitin sulfate, hyaluronic acid. BioCell's unique matrix is not a blend of individual ingredients. Clinical studies confirm that BioCell Collagen® promotes active joints, youthful-looking skin, and healthy connective tissues. Various research studies, including seven human clinical trials, support the safety, efficacy, and bioavailability of BioCell Collagen®. BioCell Collagen® is patented and unlike other collagen and hyaluronic acid ingredients on the market. Look for the BioCell Collagen® trademark logo of authenticity proudly displayed on the labels of finished products that contain BioCell Collagen®.*

Fast Shipping
Delivered within 2-3 business days. Free shipping on orders over $50.

Easy Returns
If you're not satisfied, you can return the product anytime within 30 days.

Questions?
Email us at info@health-logics.com and we'll be happy to help you.