Radiate!
Healthier hair, skin and nails? Yes please!*
What it does
Clinically shown to promote skin elasticity and

reduce fine lines and wrinkles*

Clinically shown to boost skin collagen (Type I, II & III)*
How it works
BioCell Collagen is a clinically studied ingredient composed of naturally-occurring matrix of Hydrolyzed Collagen Type II Peptides, Chondroitin Sulfate and Hyaluronic Acid.
Biotin promotes hair and nail growth*
Vitamin C protects the skin from free radical damage*
How to take
Take two (2) capsules a day, may split one capsule in the morning and evening with or without food, or as directed by your healthcare provider.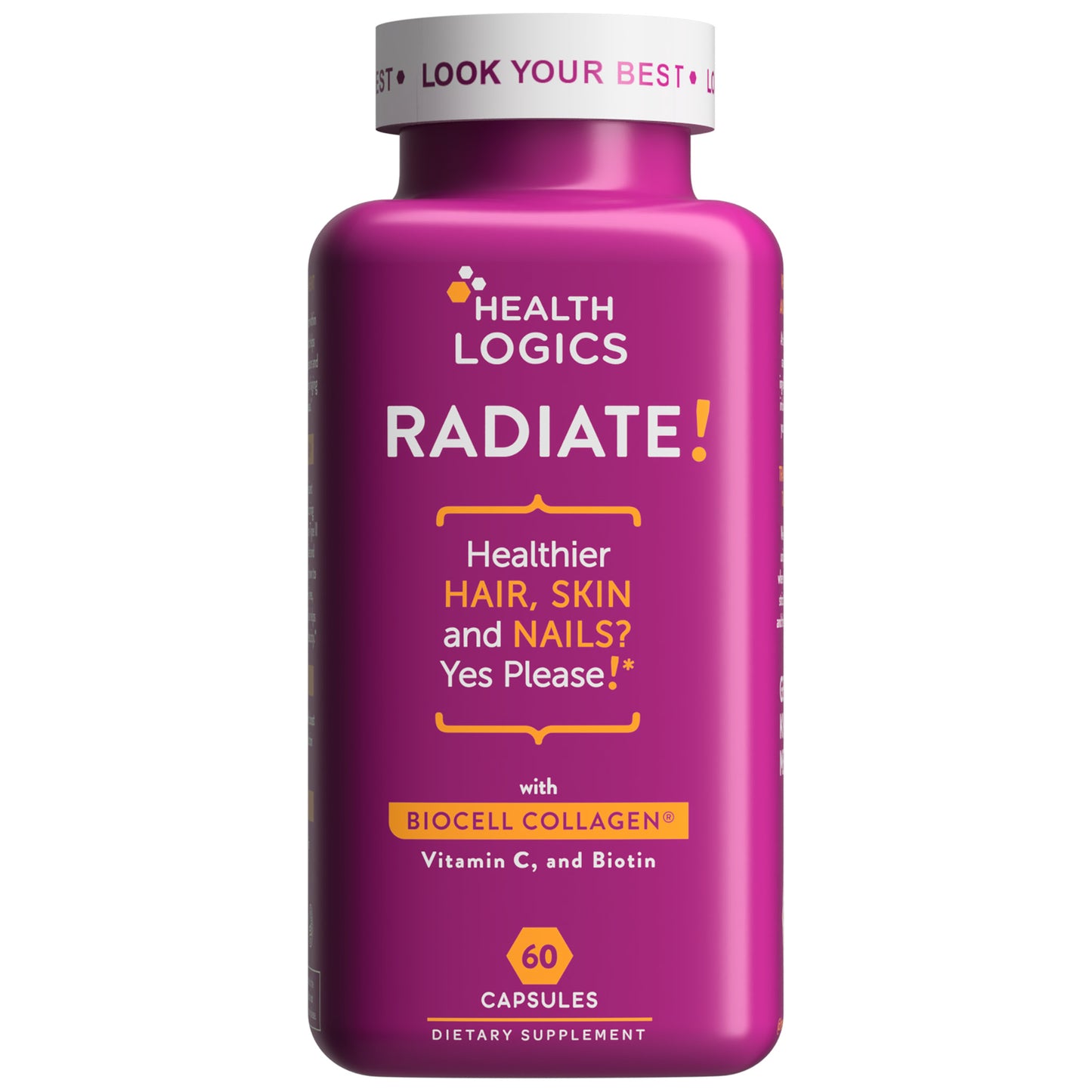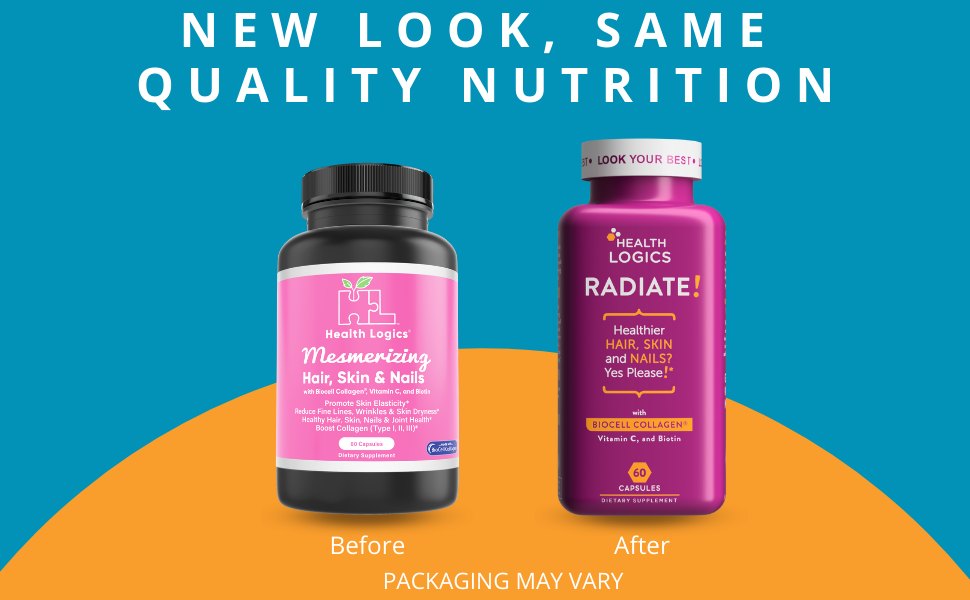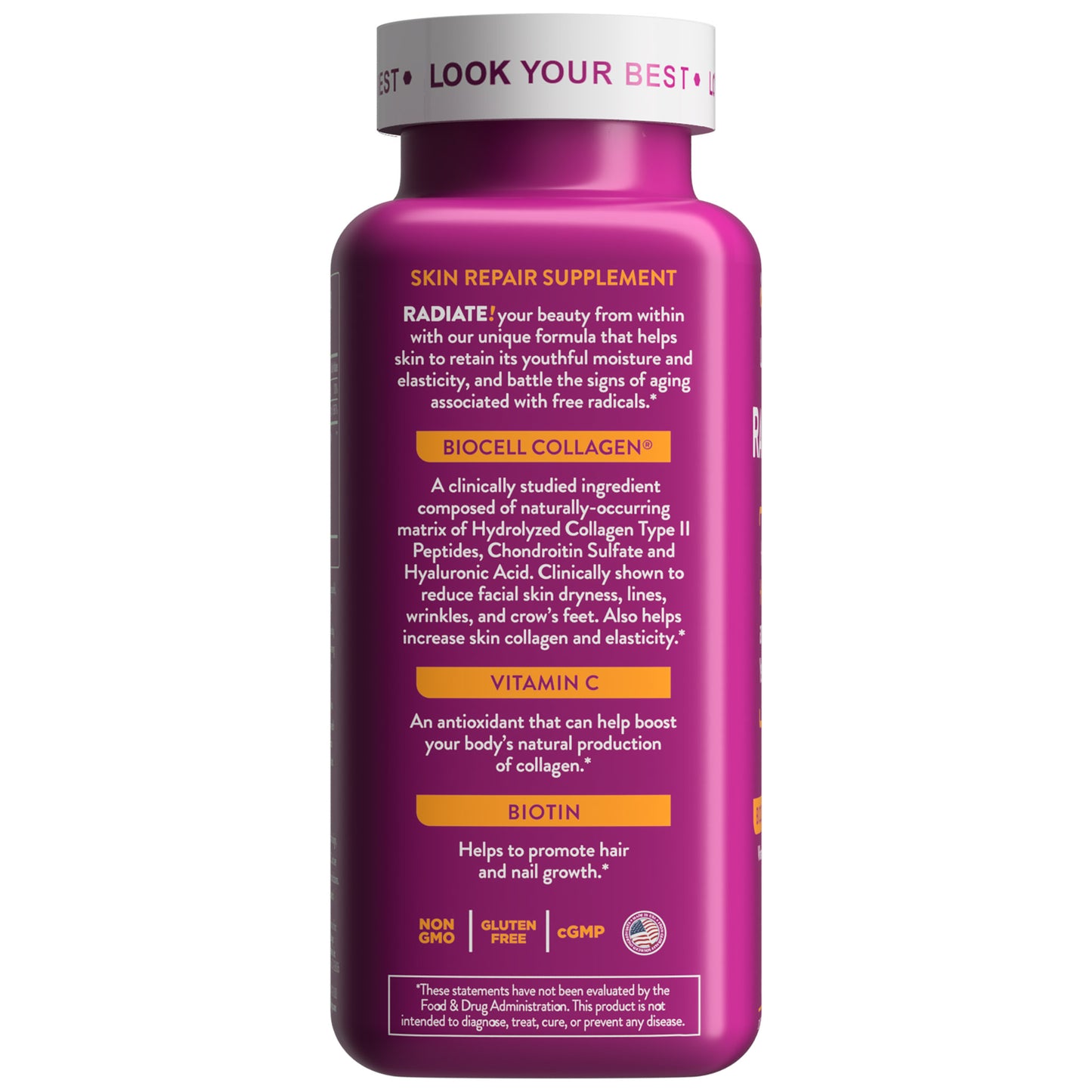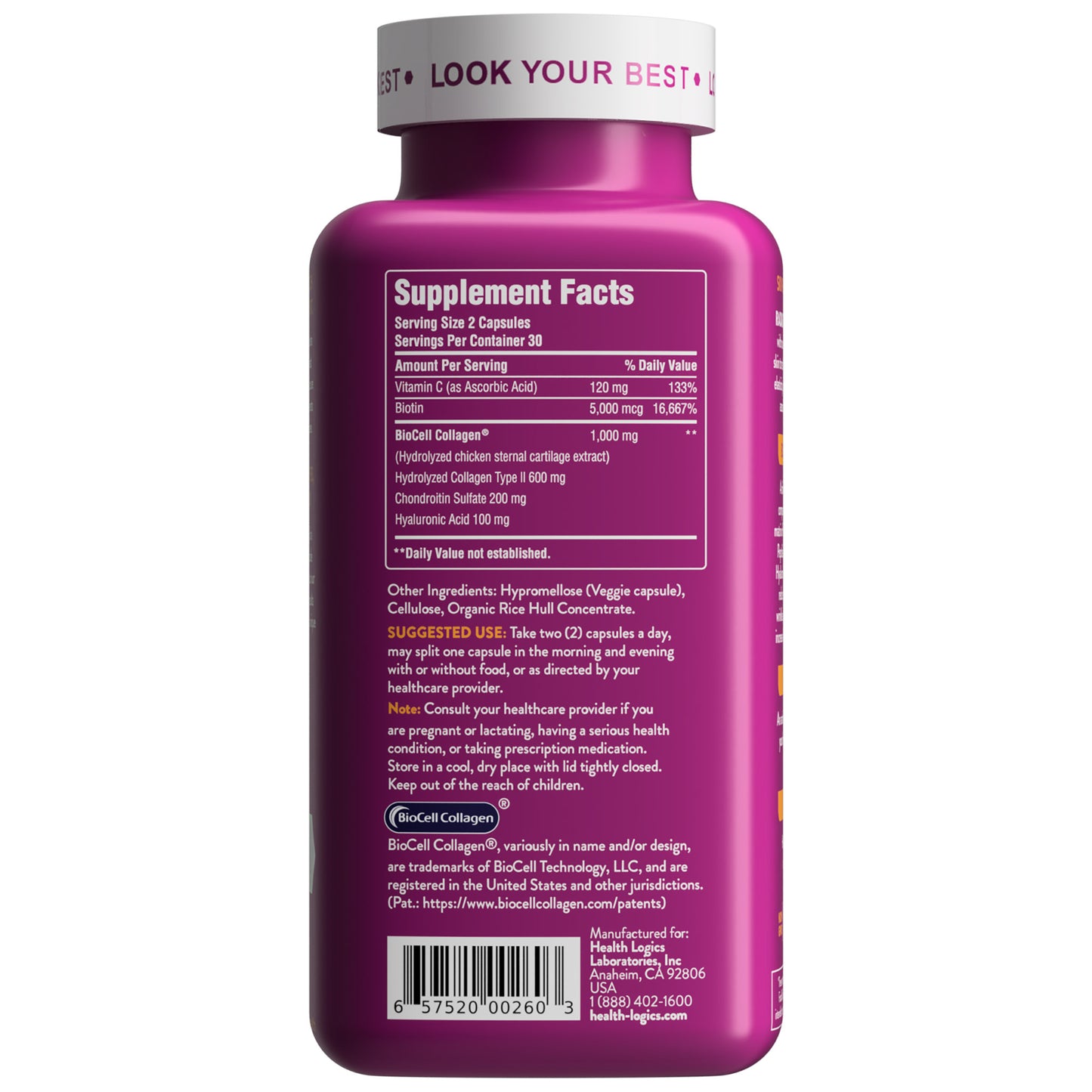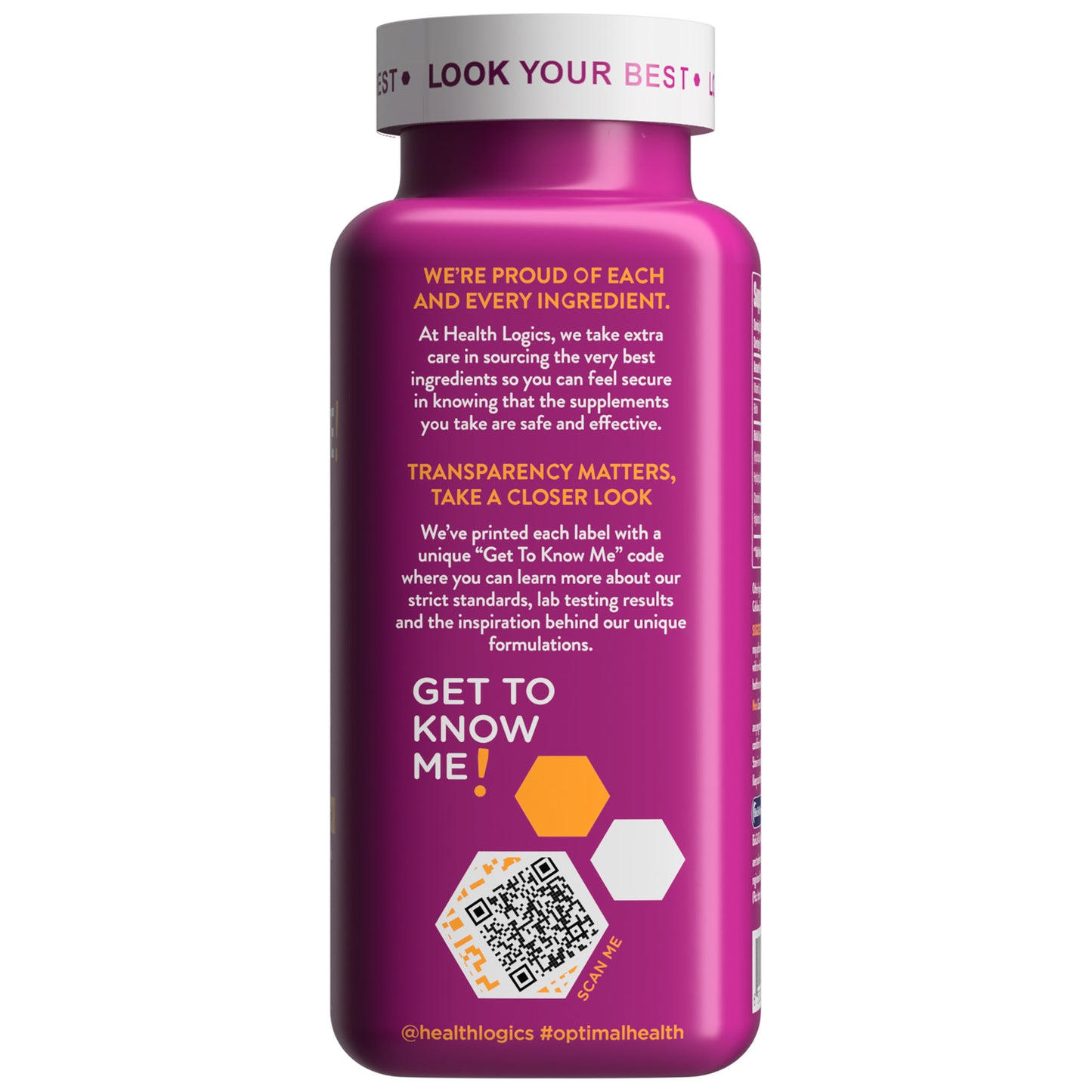 Product is working
I have been on this product for two months and see improvement in my nails and hair. I would recommend this product
Convenient with Results
Before purchasing Beauty Rest, I had been taking Magnesium and Glycine supplements. I never know what to expect with combined supplements, but I gotta say I am impressed with this stuff. I wake up feeling more refreshed - like my sleep was more effective - and my knees feel more relieved and less ache-y (they're pretty beat up from soccer). In terms of the collagen, I've noticed my face looks brighter or stronger. I think the magnesium dosage is perfect and I really like the array of amino acids it provides - perfect for sleep and muscle/joint recovery. I also had never taken GABA before, but I read up on it and I will say I do feel calmer overall. I mix it with water before bed and there's no problem with clumping, like what you get from some powders. Last - and definitely not least - is the flavor, it tastes fantastic. I usually have qualms with most protein powder flavors but I love drinking this. For all of these reasons, plus the convenience of getting a great spread of pre-sleep supplements in one scoop, I will be re-buying this product.
Skin Repair Supplement
Radiate! your beauty from within with our unique formula that helps skin to retain its youthful moisture and elasticity, and battle the signs of aging associated with free radicals.

Fast Shipping
Delivered within 2-3 business days. Free shipping on orders over $50.

Easy Returns
If you're not satisfied, you can return the product anytime within 30 days.

Questions?
Email us at info@health-logics.com and we'll be happy to help you.