Beauty Rest!
Healthy skin, hair, nails + improved sleep? Set my alarm!*
What it does
Promotes healthy skin, hair and nails*

Helps promote restful sleep*
How it works
Collagen I and III peptides promote healthy skin, nails, and overall joint health*
GABA is a natural calming effect that helps to promote sleep and improve mood*
Magnesium may help maintain overall health and wellness, and aid healthy sleep*
How to take
Simply add one scoop to water or juice, or add to your favorite smoothie before bed. Shake, blend, or bake!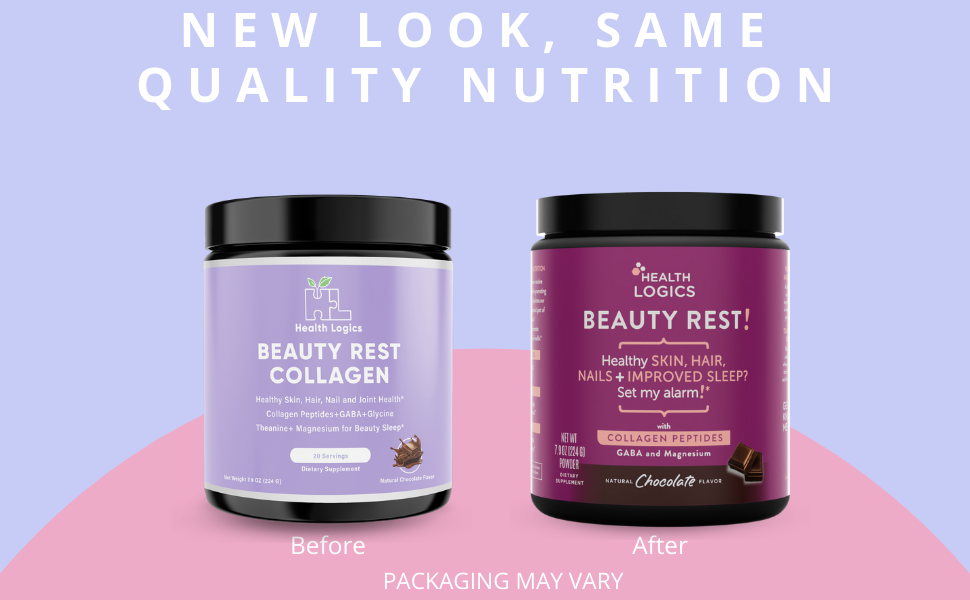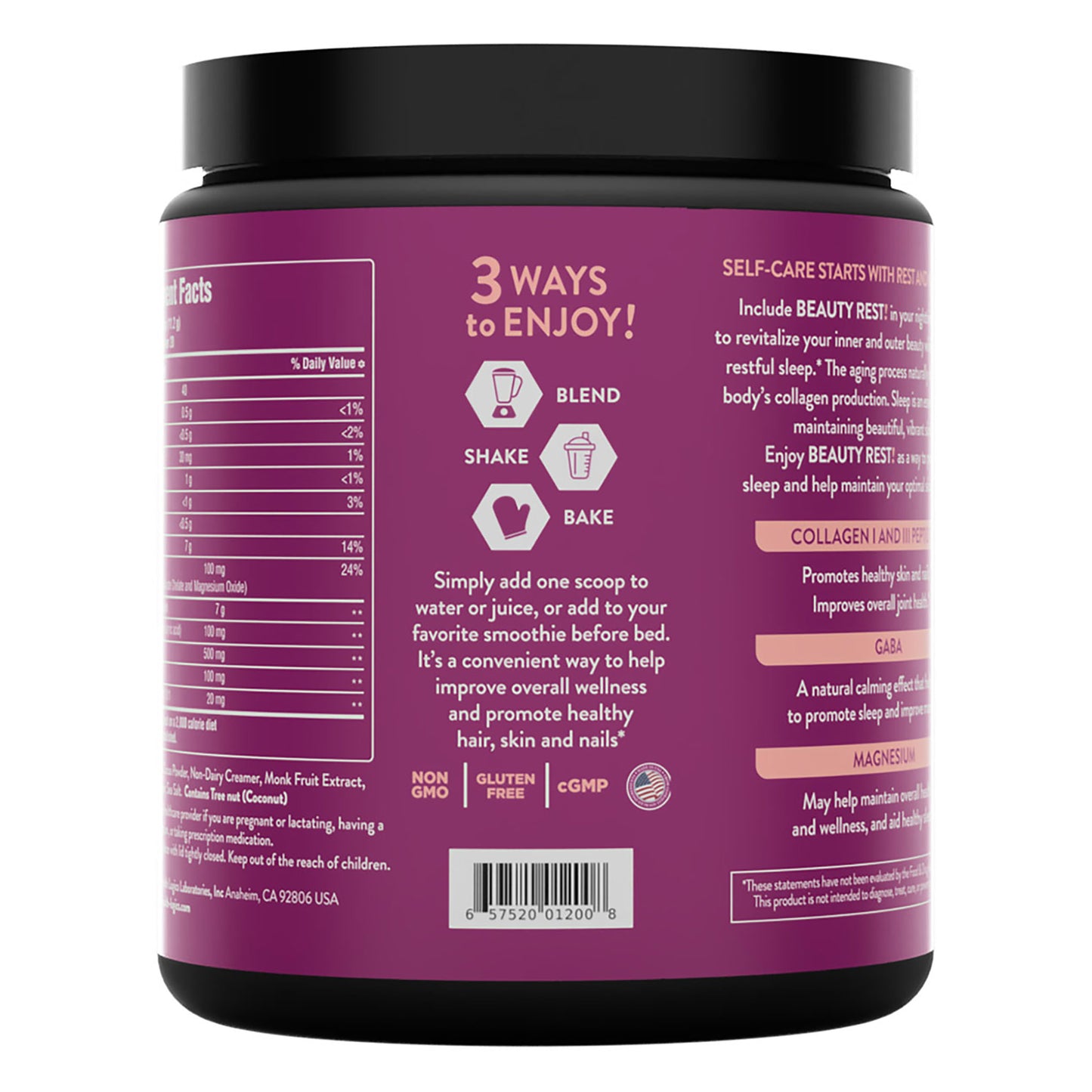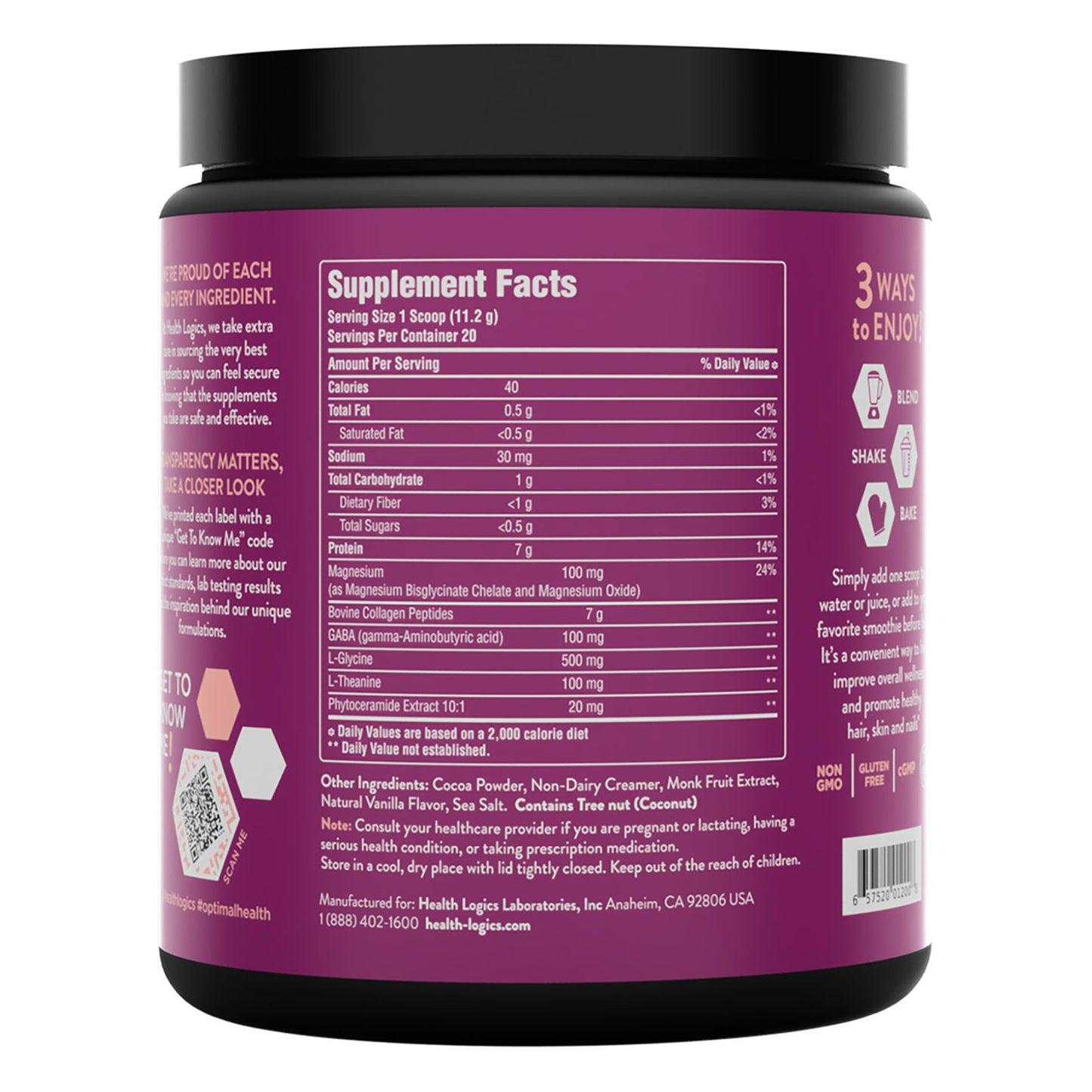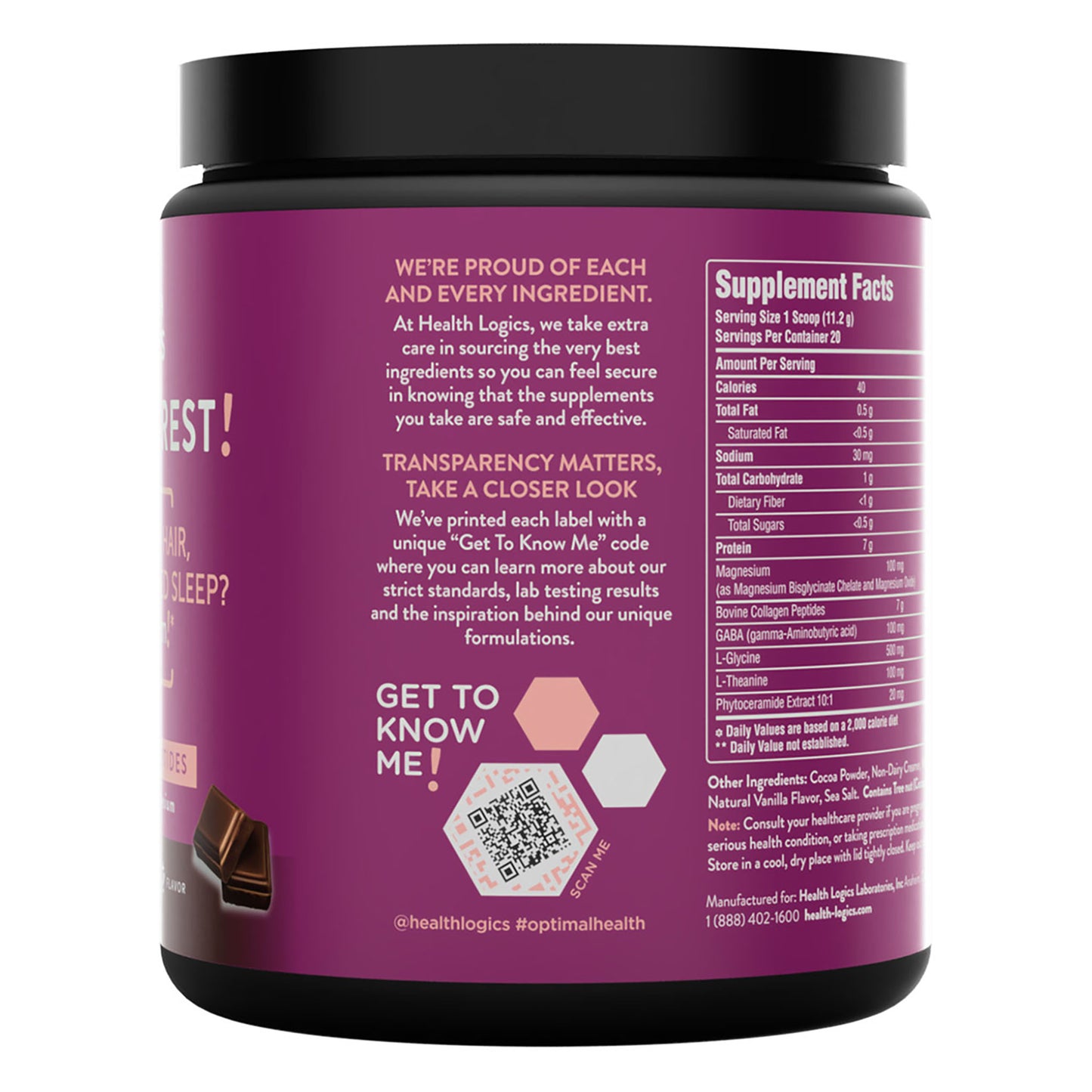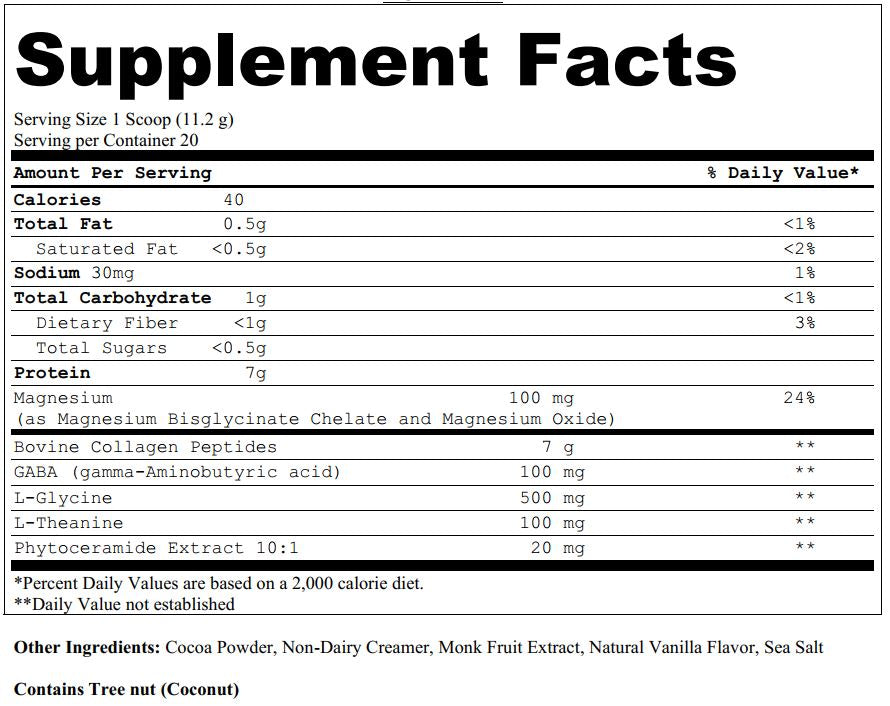 Mixes well and tastes great
I've been taking collagen supplements for a little over a year and was really excited to try this product. Every morning I mix a scoop with my coffee. This powder mixes well in coffee but I'm not sure how it would dissolve in cold beverages. It also tastes really good. Normally I use unflavored but the chocolate was a really nice treat. I don't ever use cream or sugar so this gave it a nice flavor. I think this is a decent value, pricewise, right in the mid-range. Great flavor at a good price, I would definitely purchase again.
Love this Product!
Wow, very glad I purchased Beauty Rest Collagen Powder. I have been looking for a collagen powder that contained beauty ingredients and I've had trouble staying asleep through the night, which I know is also causing stress on my skin. Thankfully, this formula had all of those elements combined into one single serving. Also, I love the packaging it really caught my eye.
I have been mixing the powder at night time in my blender bottle. With a good few shakes, the collagen dissolves easily. I have had some bad experiences with clumpy collagen in the past, thankfully that wasn't an issue here. It helped me sleep better so far. Melatonin gives me nightmares so I am glad it does not have that. It may be too soon to see the skin benefits, but I can tell the collagen is already making my knees feel better in the mornings. Overall, I am very happy!
Self-Care Starts with Rest and Nutrition
Include Beauty Rest! in your nighttime routine to revitalize your inner and outer beauty while promoting restful sleep.* The aging process naturally depletes our body's collagen production. Sleep is an essential part of maintaining beautiful, vibrant skin.*
Enjoy Beauty Rest! as a way to promote sleep and help maintain your optimal health.*

Fast Shipping
Delivered within 2-3 business days. Free shipping on orders over $50.

Easy Returns
If you're not satisfied, you can return the product anytime within 30 days.

Questions?
Email us at info@health-logics.com and we'll be happy to help you.